In today's Internet-influenced age where consumers have become tech-savvy, your restaurant needs to keep up to succeed. Perhaps to address this, you've invested in an online ordering system. This is a good move since it can improve various aspects of your business. Particularly in the areas of customer service. However, the question still stands: How do you get the word out? This can be quite a challenge, especially if you don't know where to start. Well, worry no more because we're here to help. Check out these tried and tested strategies of promoting your online food ordering system.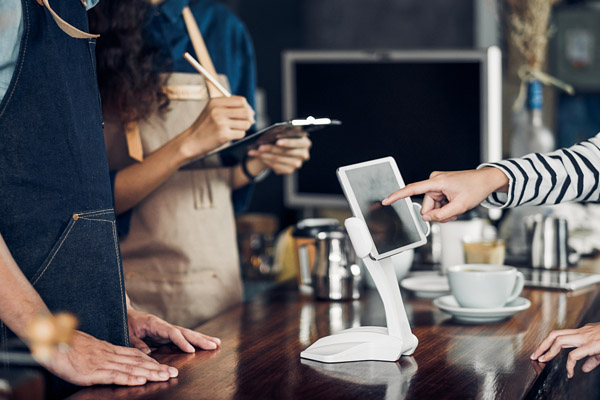 Tap the social media craze
As mentioned earlier, we live in an Internet-influenced age. In line with this, it's best to promote the use of an online ordering system in social media channels. Posts should be done in such a way that they would excite readers. Plus, don't forget to research and use the right hashtags, to make sure they're appropriate for your target demographic. Remember, almost everyone is on social media nowadays. As such, it's ideal if you want to spread the word fast, but have limited funds.
---
Don't forget personal interaction
Personal interaction is still one of the best ways to promote an online ordering system. Talk to you staff, instruct them to disseminate information about it directly to your customers. It's ideal to focus on the convenience that it brings. Tell your customers about your Online Ordering System next time they place an order over the phone, let them know how quick and easy it is, and the entire updated menu will be available to them.
---
Coupons, Coupons, Coupons!
Customers, in general, yearn for good deals. Putting this factor into consideration, one of the best to promote your online ordering system is through coupons. They may include discounts on food and/or drinks. For better exposure, you can promote the coupons on social media, through SMS marketing and/or in-store. Just slip one into your customers takeaway bags, or have them nicely presented on the counter. Better yet, hand them out to your regular customers in person, make them feel like they've really earned a good deal from you because of their loyalty.
---
SMS Campaigns
When you think about it, everybody these days has a mobile device. According to a consumer survey by Deloitte, Australians check their mobile phones 35 times a day on average. That's a pretty impressive statistic when you think about it. So taking advantage of SMS Campaigns is one of the sure for ways of marketing to a targeted audience at a minimal cost. With SMS Marketing tools, you can send customers a promotion that will encourage them to act quickly and order directly from your website. You also have the ability to send messages to the customers you want to market too and schedule those messages to send at optimal times. It's all capable using built-in SMS marketing tools now available in Hungry Hungry our integration partners
---
Email Blasts
An email list may seem a bit passé, but it can still come handy. Especially when it comes to promoting new services. Take note that email marketing is the keystone of a vast majority of marketing programs out there and it's still one of the best. That's why you shouldn't neglect it. As a word of advice, make it a point that your emails contain engaging content. Which is easy thanks to the prevalence of personalisation and automation tools out there. Also, don't forget to use mobile-friendly templates. This is because many individuals use their mobile phones to check emails.
---
Advertise in-store
Placing posters about your online ordering system throughout your store is a good way to advertise it. There's a high chance that your customers will glance at them while waiting for their food or seat. Just make sure your design is eye-catching for obvious reasons.
---
Summing up
These are only some of the most notable strategies that you can employ to promote your online ordering system. By pushing the right buttons and making the right moves, you can use it to its full potential. In the long run, you can enjoy the endless gains that it brings and bring more customers to your website.
Subscribe to latest news and updates!