Mother's Day is celebrated worldwide, a dedicated special day to show your love and appreciation for not only your Mum, but all mothers and mothers to be. The idea of going out to share a meal together has become popular with families as a whole, wanting to create long-lasting memories that they can cherish forever. As well as creating memories, it's a great opportunity to take your Mum out, so she can be spoilt with no responsibility to cook or clean.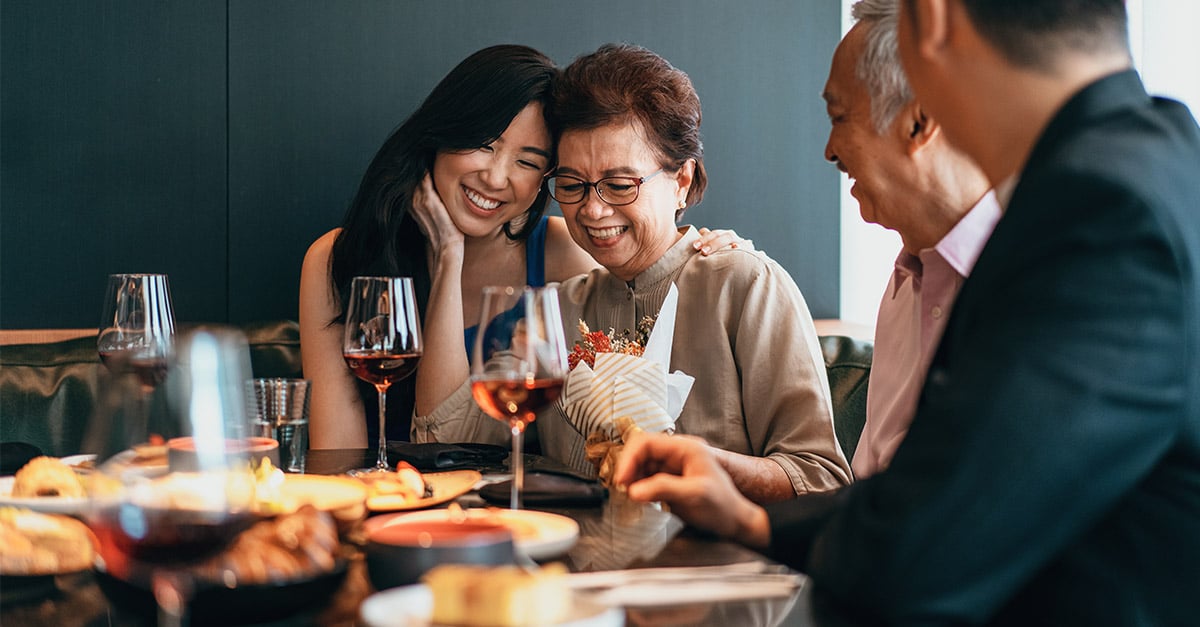 Unlike other celebrations such as Valentine's Day, typically celebrated by couples, Mother's Day is a time when the whole family can get together to celebrate. Hospitality operators need to anticipate larger groups coming in, as well as keeping children in mind and offering a child friendly dining experience.
Mother's Day is actually one of the busiest weekends of the year for restaurant operators in Australia according to the online restaurant reservation platform TheFork (formerly known as Dimmi), with a spike of 161% more bookings than the average weekend.
Mother's Day in Australia always falls on the second Sunday of May, with this year (2022) being May 8th. Worldwide these dates vary a little...
United Kingdom & Ireland - March 27, 2022
Spain, Portugal - May 1, 2022
United States, Canada, Australia, New Zealand, Central and Eastern Europe - May 8, 2022
Mexico and Latin America - May 10, 2022
France - May 29, 2022
With this being the anticipated busiest weekend of the year for restaurant operators, businesses need to be ready. That's why we have put together 5 tips to help your business get the best out of this Mother's Day weekend!
---
1. Look at data from previous Mother's Day weekends
Forecasting sales can be hard. That's why it's important to look at data from previous periods to find out what was a best seller and what sold poorly. All this information can be found in your POS system reporting. You can easily select any previous period to check sales data to review.
Menu Customisation
After a review, you can identify what dishes and drinks were favourites and will likely be popular again this coming Mother's Day. With this information, you can customise your menus to optimise profit.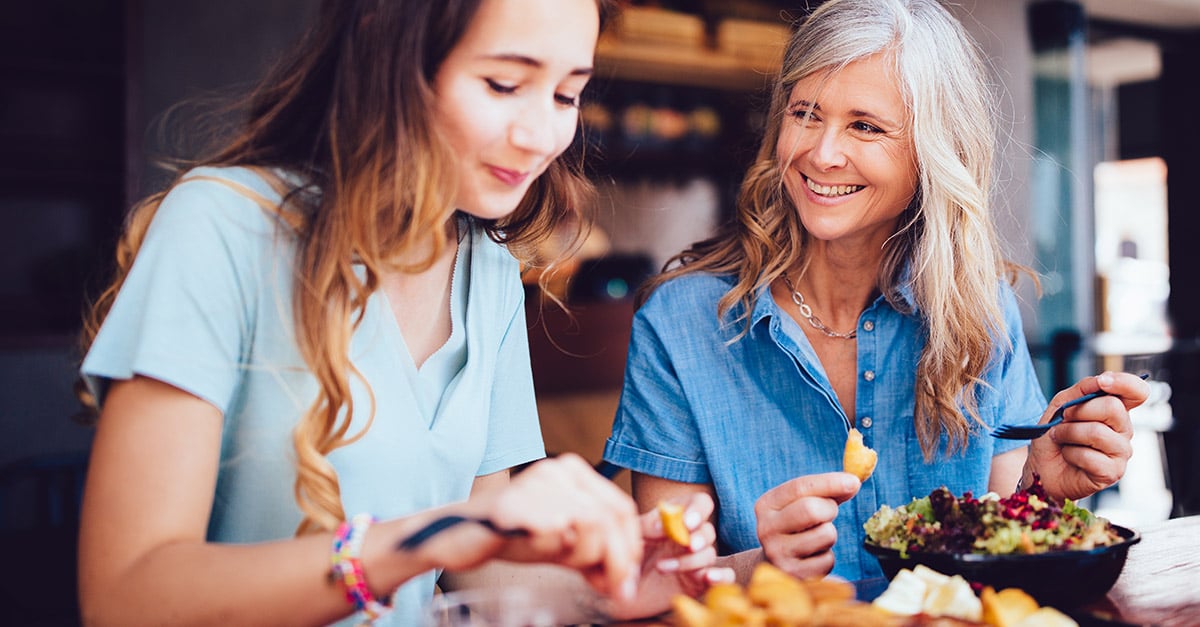 POS Menu Layout
By identifying what will most likely be your best sellers and most popular dishes on the day, you can rearrange your POS system menu with the expected popular items at the top in easy to find spots. Designing a specialised menu layout for staff on the day allows for a user-friendly experience and will reduce the time of processing orders. This allows for a more streamlined ordering process and better customer service on the day.
Prepare Stock
This information not only benefits menu planning but also helps with organising your stock on hand. Having a more accurate estimate of the stock that will be needed will also help in reducing food wastage and save money.
---
2. Set Menus
TheFork reports there has been an uplift in the number of people booking a set menu for Mother's Day. Which is a win-win for restaurants as a reduced menu being offered to guests allows for a more streamlined service in the kitchen. This in turn speeds up their process and results in faster service to guests.
When offering a Mother's Day set menu, it's important not to forget that this is a time for family outings so including a kids menu or kid-friendly options is just as important, so everyone is happy.
When planning your menu, get creative. Studies show that providing old favourites with a bit of a twist makes it more memorable for the special day. Not only are you keeping customers happy but you're also setting your business apart from the rest.
---
3. Gift Vouchers
For those who can't be there on the day, buying a gift voucher to their Mum's favourite restaurant is a popular choice. Your business needs to have gift vouchers readily available for customers to purchase in the lead up to Mother's Day, both online and in-venue.
Online
Integrations can be set up with your POS to allow vouchers to be purchased online via your website. Now Book It is a popular integration and has an Online Gift Voucher Platform that can be used to set up the online purchase of gift vouchers for your venue. They make it easy to add widgets to your venue's website so these Gift vouchers are easily purchased and accessible to all.
In-venue
In preparation for the day, it is important to properly train staff on both how to create and how to process a gift voucher as a form of payment on your POS system with the anticipation of gift vouchers being a popular gift or being redeemed. This type of training can help create a streamlined process and help the day run that much smoother.
---
4. Reservations
During the busy Mother's Day weekend, it is extremely important to be on top of reservations, this allows for more efficient table turnover and a higher level of customer service. It is important to optimise your restaurant to help seat as many customers as you can to maximise profits.
Some things to consider:
Charge a deposit for table reservations to reduce the number of no shows.
Set a time limit on the sitting. Commonly set for 90 - 120 minutes.
Hold bookings for no longer than 15 minutes to ensure punctuality.
An important point to note is that millennials are more likely to book a venue after seeing it online first, therefore having a strong social media presence is a must. Promote your business across different channels to optimise booking opportunities.
Partnering with reservations platforms can also help increase your businesses discoverability, as well as help manage bookings. Integrations include:
---
5. Special Offerings
Restaurant promotions are a great way to bring customers through your doors and extra incentives are a good way to help make the day feel special.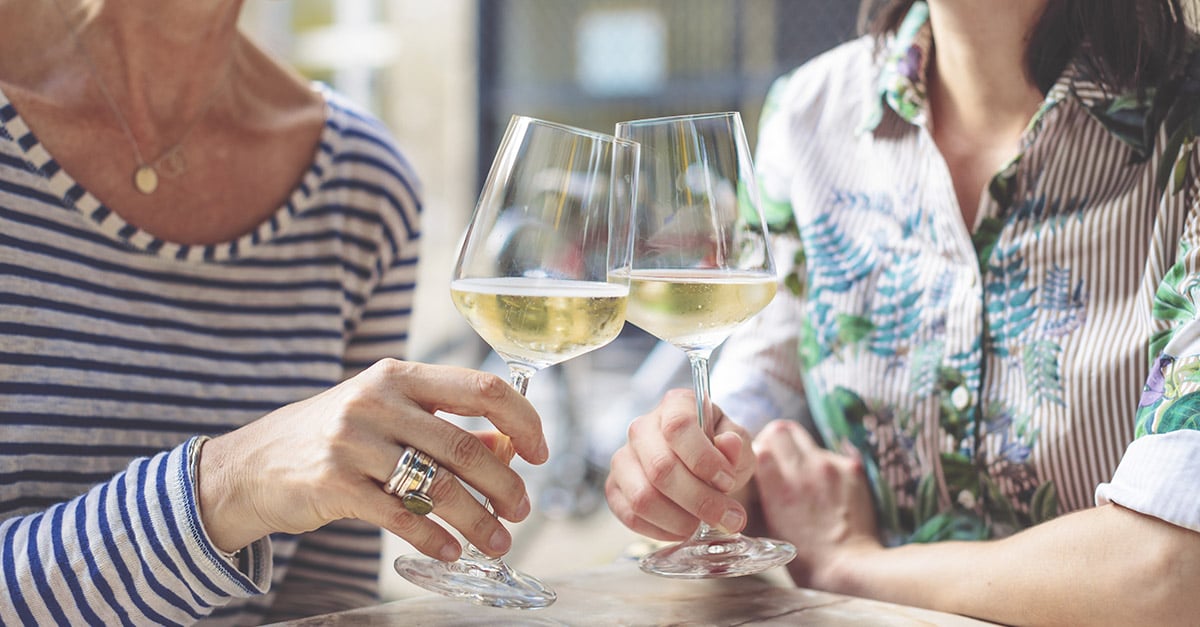 With wine being a big selling point on Mother's Day a special such as a 2 for 1 drink deal could easily be incorporated to make the day feel more memorable. Offerings such as a complimentary dessert could also be included as part of the celebration.
Hospitality owners are in for a busy upcoming weekend and using these tips will help the day run all that much smoother and reduce the possibility of mistakes, allowing your business to get the most out of Mother's Day.
Subscribe to latest news and updates!