If you're a restaurant owner or operator, then you're always looking for ways to grow your business and improve operations. The good news is that there are new and updated POS integrations popping up all the time that can help with both these things.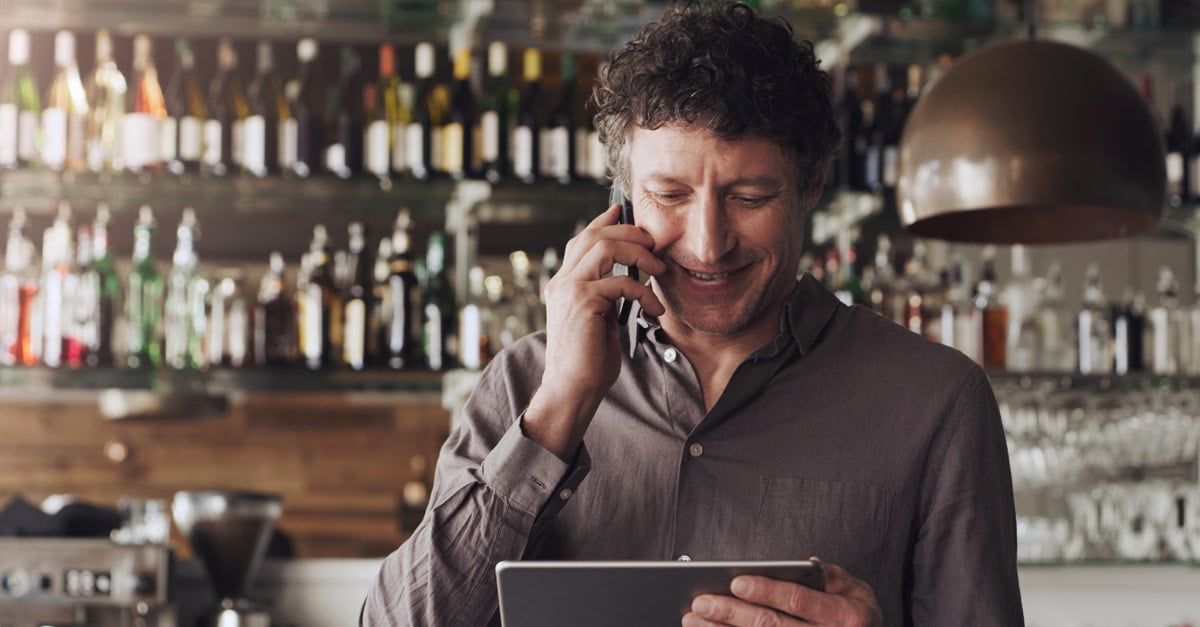 POS Integrations are built-in connections between third-party apps or programs and your Point of Sale system. You can do everything - streamlining operations, automating tasks and so much more!
To make it easy for you, we have put together a list of integrations that you should consider implementing to help streamline operations in 2023.
---
1. Accounting integrations
As a venue operator, how much time do you spend on accounting and bookkeeping? With POS integrated accounting, all data is automatically sent to your accounting software, so there's no need to manually enter it. This saves you time and money – especially if your accountant charges by the hour!
Consider implementing one of our integrations below.
Xero accounting software gives you a real-time view of your cashflow. It's simple and smart.
Myob is an online accounting software that helps to empower your small business. MYOB offer business management solutions, supporting you with accounting, payroll, payments, POS, CRM professional tax solutions and more.
Lightyear is a complete solution from PO's to invoicing. Their mission is to help businesses thrive by delivering innovative tools which streamline processes & payments, digitise data, provide insights and connect businesses in the Lightyear Cloud.
---
2. Payment integrations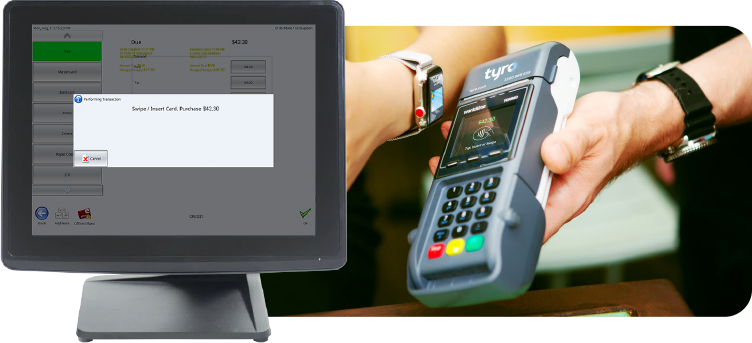 An integrated payment system helps streamline processes and can minimise mistakes made by staff through keying errors. This will allow you to speed up transactions and serve more customers.
More than ever, customers expect flexible payment options. Your business needs to provide consumers with the ability to pay quickly and securely - which Tyro enables you to do. Improving payment experiences, whilst streamlining your business processes - It's a win-win.
Let's look at the benefits Tyro offers:
Customers can pay how they want. Pay-at-table, pay-at-bar, split bills, tipping and pre-authorisations.
Improves the customer payment experience.
Streamlines your business processes.
Eliminates staff keying errors.
Simplify end-of-day reconciliation.
Keep queues short with fast transaction speeds.
---
3. Online Menus and Ordering
Online menus and ordering have gained traction since the start of the pandemic and they are here to stay.
By implementing QR code ordering into your venue, you can streamline operations, save money, free up your staff's time and provide a more personalised experience. Being able to update your menu on the fly is another huge plus. Customers can quickly and securely pay via a QR-code, without having to line up.
If you're a large venue operating during your quiet period, you still need to roster a lot of staff to cover the space, which costs you. However, with the implementation of QR codes customers put through their own orders allowing you to redistribute staff to more important areas and reduce the number of staff needed altogether. Keep money in your business's pocket!
Integrate your POS system with HungryHungry which allows you to do all this and more!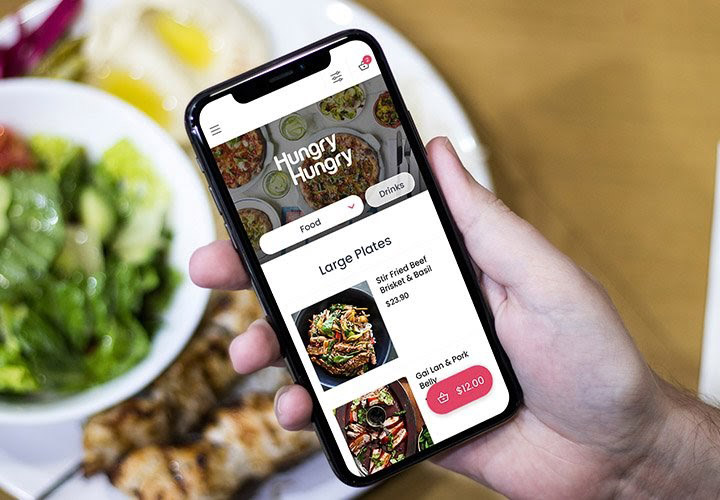 ---
4. Reservation services
Customer service is at the heart of the hospitality industry and having the ability to make your customers feel special will set your business apart. Your job is to make every customer feel important and enjoy their experience dining out, but how can you do this?
By using a reservation system, you can provide a more personalised experience to your customers.
A reservation system can collect important details on each booking. The more knowledge your front-of-house staff has about each guest that walks through the door, the easier it is to provide a personalised service. This means you'll know if customers are celebrating a birthday, an anniversary, if they have any dietary requirements and even their favourite dish. This information can help your front-of-house staff members make each guest feel like a VIP.
Luckily OrderMate POS integrates with leading reservation systems such as:
---
5. Staff rostering
Are you still rostering staff for your venue by yourself?
With the current staffing crisis, we know how hard it is to find staff, however, don't make it harder on yourself when it comes to rostering your current staff. Integrated rostering systems such as Deputy and Tanda can save you time and effort.
Staff rostering software allows you to easily schedule staff shifts, manage timesheets and more. The rostering software communicates with your staff, letting them know their rosters, the location of where they're working, the required uniform and any other details you want to communicate. This eliminates any confusion helping you reduce to risk of no-shows.
---
We know that your time is valuable, and we want to help you run your business as efficiently as possible. Integrating your OrderMate POS with leading integrations is a great way to save time on paperwork and streamline operations. Talk to one of our hospitality consultants today to find out more.
Subscribe to latest news and updates!