The hospitality industry is constantly changing, and restaurants are no exception. As we move into the new year, technology will continue to play an important role in the way we dine out. Restaurant owners need to stay up-to-date with these trends so they can make informed decisions about how best to implement them into their business model. By keeping an eye on these changes and embracing new technology whenever possible, you can ensure that your business stays ahead of the curve. So, let's take a look at the trends we predict will continue gaining popularity in 2023.
---
1. Increased payment flexibility
The restaurant industry has always been at the forefront of payment technology because it's fundamentally crucial to have smooth and secure transactions.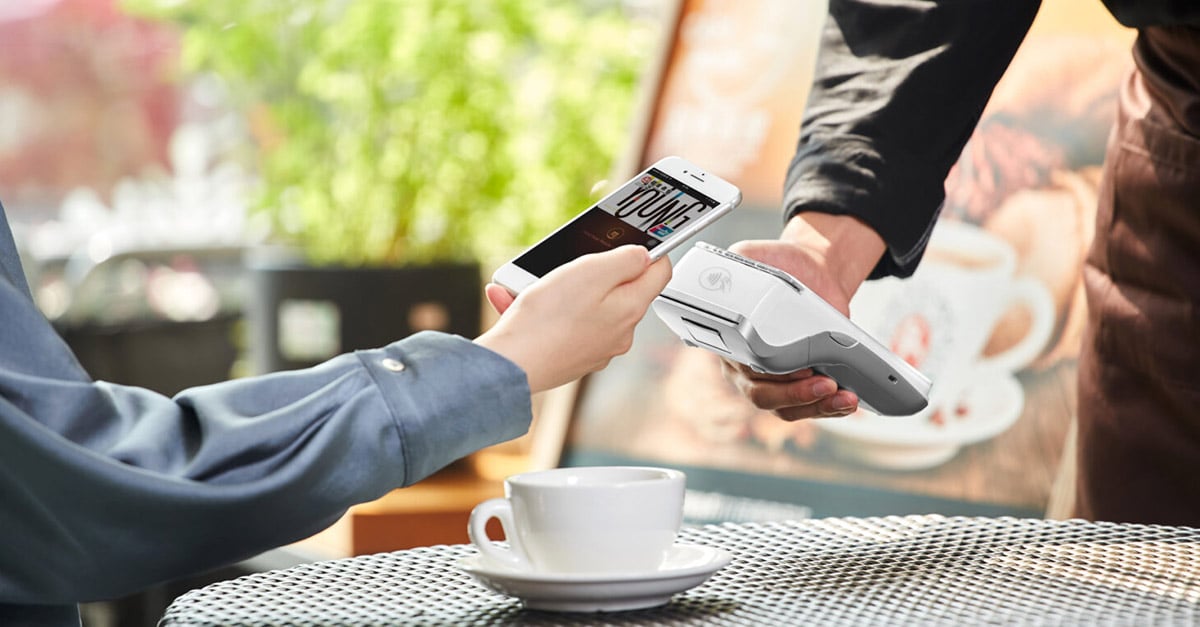 We've already seen innovation through mobile apps emerging, from digital wallets to embedded chips to conduct payment. For example, the Frank Green keepcups technology allows customers to pay with their coffee cups when they walk through the door at a physical location.
But there's more coming: In 2023, we'll see more flexible ways of paying, thanks partly to inflation rising and buy now, pay later services emerging in the dining industry.
---
2. Personalised customer experiences through technology
Personalising customer experiences is one of the most exciting trends in hospitality. It's more than just food and service, it's also about creating an environment that makes people want to come back. Just as with any other industry in which we interact with people, every interaction leaves a lasting impression and can influence future decisions.
Restaurants are likely to incorporate more personalised services based on customer preferences in 2023. For instance, if a customer has ordered an item often, personalised recommendations can then be suggested whenever they return to your venue. This can be further improved by asking questions through tech like online ordering apps - about what kind of food you prefer to order or how spicy you like your dish. A customer profile can then be developed based on preferences to provide targeted services when appropriate.
By taking various steps upfront before serving each guest individually based on their unique needs, we can ensure each experience is memorable for all involved — from start to finish!
---
3. Virtual and augmented reality
Customers expect dining out to be an experience. A recent report from QSR Media has revealed that "people are pulling back on takeaway food, however, many are still spending more on dining out due to the experience it offers, something they missed during the COVID-19 pandemic."
VR technology creates an opportunity for restaurants to attract customers who may not otherwise visit their location. The possibilities include offering virtual tours of the restaurant, how menu items are prepared and so much more before they visit a physical location.
---
4. Sustainability focus
Sustainability matters to today's consumers and restaurant operators must react. According to Hospitality Technology, 66% of consumers believe that restaurants should be open about their practices to limit food waste. In 2023, it's predicted that sustainability will be a strong focus in the hospitality industry and will continue to influence menus and how restaurants make decisions. Consumers now expect a certain level of social responsibility from businesses.
Greener packaging
Many restaurants are already looking to adopt greener takeaway packaging into their operations and this practice is only growing. We will see the incorporation and use of more recycled materials, less packaging and even alternatives to plastic altogether.
Digital receipts
Many restaurants have already made the switch to email receipts and this number is expected to rise. Email receipts are a great way to save paper, which is better for the environment. It's also more convenient for customers and cost-effective for businesses, since they don't require printing and sending physical copies.
---
5. A focus on seasonal menus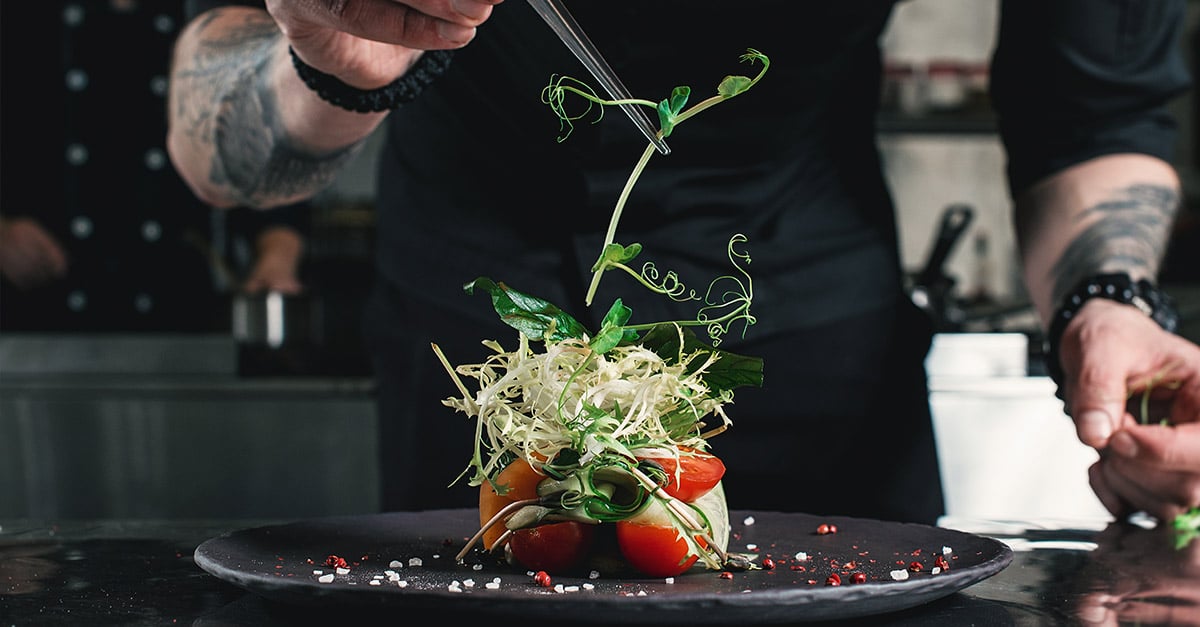 Seasonal menus are an important part of any restaurant's sustainability efforts. In 2023, they're going to be even more so as the world begins to deal with the effects of climate change. Restaurants will have to adjust their menus based on what's available at the time, and seasonal ingredients take centre stage in a lot of dishes. Many restaurants today already have seasonal menus, but now those changes will become more dramatic and noticeable as chefs experiment with new ways to use produce.
Seasonal menus can help your venue as well as the wider community reduce food waste. This is a win-win for the environment and your business. Technology such as a stock inventory management tool can help you plan the exact amount of stock needed for each meal helping in minimising food waste.
---
6. Rise in AI in the hospitality sector
While AI is already making its way into restaurants, adoption has been slow. Most of the time it is limited to customer-facing interactions with chatbots, but other areas of AI are increasing in popularity. For instance, AI can help determine optimal cooking time and temperatures instead of manually checking when food is ready.
You can also use artificial intelligence to predict accurate wait times. Customers can get an accurate depiction of wait times for table availability and food service. This will help reduce uncertainty for customers, as well as stress levels for servers who are under pressure from impatient groups.
---
7. A Higher value on hospitality staff
Hospitality staff are a vital part of the restaurant experience. They can make or break customers' experiences, and their attitude and demeanour have a substantial impact on whether customers return for another meal. So having the right staff is vital.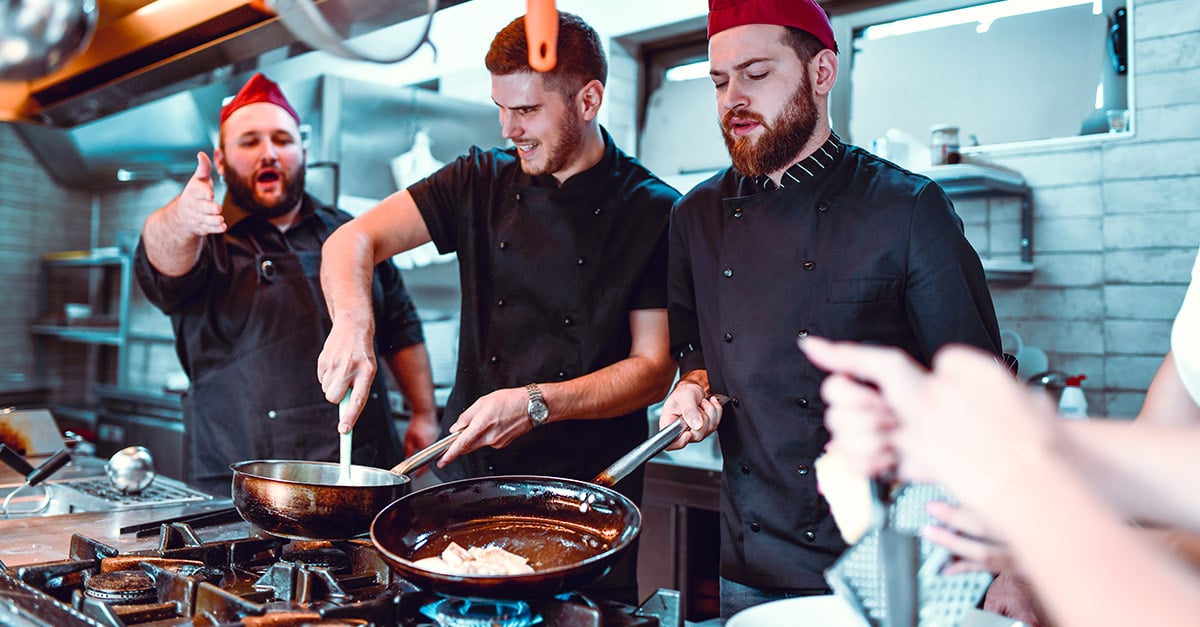 Due to the current staffing crisis, hospitality staff are in high demand. Restaurants need to be able to offer competitive salaries and benefit packages if they want to attract and retain quality employees.
In 2023, we'll see hospitality owners and operators getting more creative in their recruiting methods as well as offering additional benefits to staff to help retain workers. Some venues are even going as far as offering to fly workers over to Australia and pay for their accommodation. It's a market in high demand.
---
8. Non-alcoholic beverages to rise in popularity
Restaurants and bars alike should be paying attention to the rising popularity of non-alcoholic beverages. As the amount of non-drinkers rise, there is a need for venues to provide quality alternative options. Fine Food Australia says the low and no-alcohol market is expected to grow by 16% in Australia in 2024.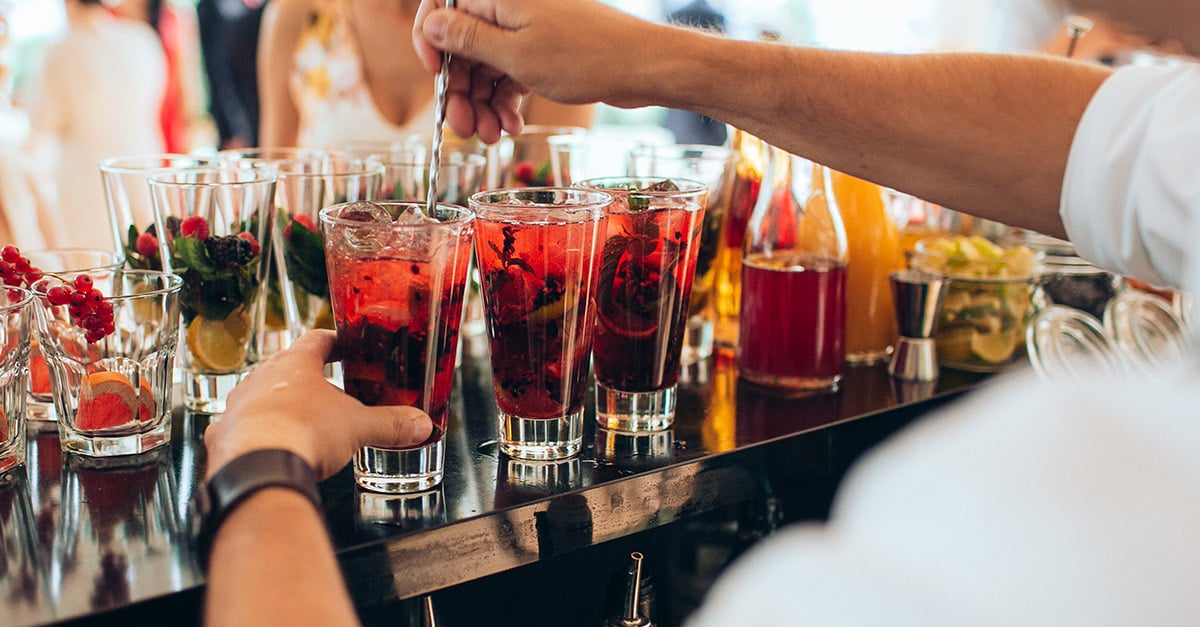 ---
9. Plant-based foods on the rise
Veganism is one of the fastest-growing lifestyle movements, and plant-based diets are touted for their health benefits. These days, most restaurants you go to will have at least one vegan option, or if not, they are missing out on the growing customer base.
Restaurants need to change and adapt to meet the needs of their customers. Whether they are vegan, vegetarian, flexitarian, restricted due to allergies or simply opting for a healthier, sustainable option.
Look at it this way, if you have a large group booking and one person in that group is plant-based, you could lose that whole group booking if you don't cater for them. According to a recent study from Statista in Australia, 42% of people are eating less meat or none at all in 2019. Among them, 10% of the people identified themselves as vegan or vegetarian, 12% as meat reducers, and 20% as flexitarian. With these percentages only rising it's important you consider implementing innovative plant-based options onto your menu.
There are more and more plant-based eateries popping up in the restaurant hospitality industry. The likes of Smith and Daughters, Smith and Deli, Red Sparrow, Sister of Soul and Fungi e Tartfo are leading the way for plant-based dining.
Fungi e Tartufo is an Italian Melbourne eatery located in Hardware Lane in the city and is fully plant-based! Its name in English translates to 'Mushrooms and truffle' named after its signature dish. The eatery showcases that there is no limit when it comes to vegan food and that flavour and taste don't need to be sacrificed when eating a vegan diet.
Expect all the Italian classics to still be on their menu - from cheesy margarita pizzas and homemade pasta to their grilled 'swordfish' and salt and pepper 'calamari'. Chef Alessandra D'Angelo's vision was to "create unique plant-based recipes respectful of the traditional taste of my country's best food. And I am satisfied with the result!"
---
10. QR codes to be even more common
As a response to COVID-19, QR codes saw an exponential rise in adoption. QR codes have created opportunities for venues to increase average spend and improve operations by allowing diners to place their own orders, offering the following benefits:
Reduce stress on staff
Eliminate the need for customers to line up
Faster service
Allows business to collect customer data
Easily update menu items on the fly
Customers can easily provide feedback
Upsell menu items
QR codes don't just act as an online menu, they allow customers to pay and tip online. With less and less people paying in cash the opportunity of getting tipped has dwindled, however QR codes offer a solution. With set tipping percentages displayed at checkout customers are more likely to leave a tip for your business.
QR code usage in restaurants doesn't stop with ordering either, they can be used for:
Discount Coupons
Payment shortcuts on receipts
Sharing your venue's Wi-Fi with customers
Prompting loyalty programs
Providing informational videos about your venue and offerings
Link to social media accounts
QR codes also provide an opportunity for hospitality venues to gather feedback from customers. Normally submitting reviews can be seen as tedious for customers so they don't bother. However, QR codes can make it easier for customers to submit their feedback prompting them to do it.
---
Talk to one of our hospitality consultants today to find out how we can help you implement technology that helps improve customer experience and operations so you can run a better business.
Subscribe to latest news and updates!