Our industry is changing - rising wage costs, decreasing profit margins and dramatic changes in consumer behaviours have become the top challenges faced by owner-operators.
Running a successful food and beverage business used to be a simple equation: Choose the right location, have a great fit out, serve delicious food and provide exceptional service.
In 2015 Netflix launched in Australia, with UberEats closely following it in early 2016, producing a new generation of customer - the 'on demand consumer'. These platforms revolutionised the way consumers now behave, shifting their preferences to enjoying their takeaway while watching their favourite Netflix show in the comfort of their living room, over dining out at their favourite venues with family and friends. These platforms have further driven the 'ratings' mindset, turning customers to look at your reviews online which will either drive traffic to your venue or away, so it is now more important than ever to have a key focus on your service experience.
In 2020, on demand platforms and aggregators are the integral part of your customer's lives. Whilst this may open up a world of possibilities for your business, it also brings a distinct shift in brand recognition, loyalty and control of your profits that may be driving your customers away from your business, your food experience and your brand.
Our industry is evolving, and you need to be certain that your current technological tools and platforms that you chose to run your operations, are truly serving your business and customers positively.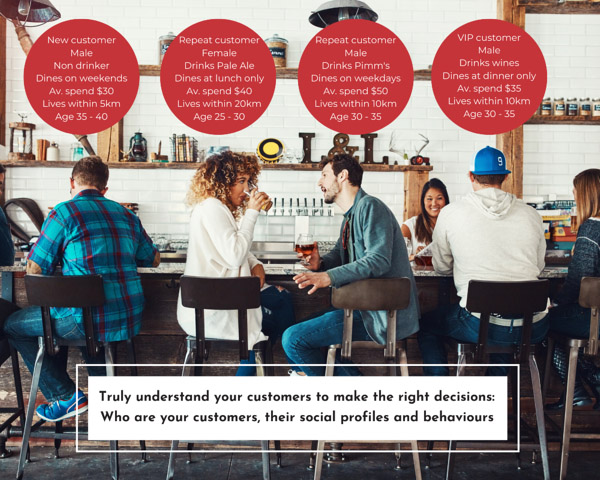 Regain control and reclaim your customers
Do you really know who your customers are? We have previously established that flavourful food and excellent service are no longer the only key ingredients for running your business.
Now venue owners need to have control of their own customer base and master multiple marketing channels, informed by insightful data. Utilising digital tools, you can collect valuable insights and engage with your customers easily.
Here are two ways you can take control of how you engage with your customers and evolve the way you run your business.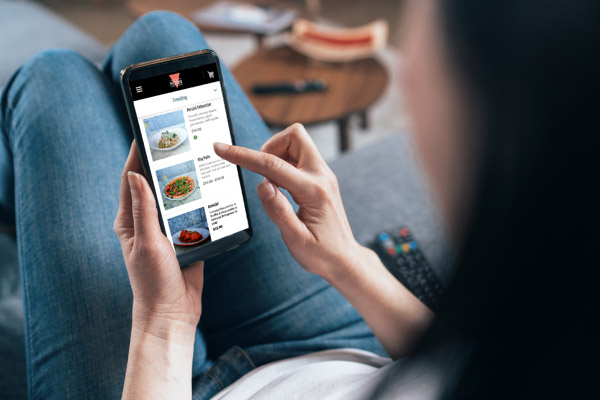 1. Build your audience with your own online ordering platform
Long gone are the days of having to visit your favourite restaurant in order to eat their food. We have now entered the digital era and more consumers are choosing to order online.
Research shows that in five years, half of all sales at quick-service chains will be placed digitally before the customer ever steps into the venue. As a result, many food and beverage operators jump to implement third party delivery services such as UberEats and Deliveroo in order to 'keep their piece of the pie'.
These integrations are powering up these big players with data to create their own customer database for them to engage with your customers. In other words, your customers' loyalty lies with these third party delivery services and not with your venue. Once you pay high commissions for these integrations, there is very little left for profit margin.
It is time to take control of your own online ordering system with marketing and operational benefits. By implementing an online ordering system that is branded for you, hosted on your own website, you can build your own customer base, engage with them and encourage repeat business.
Now this is a recipe for organic growth and profit.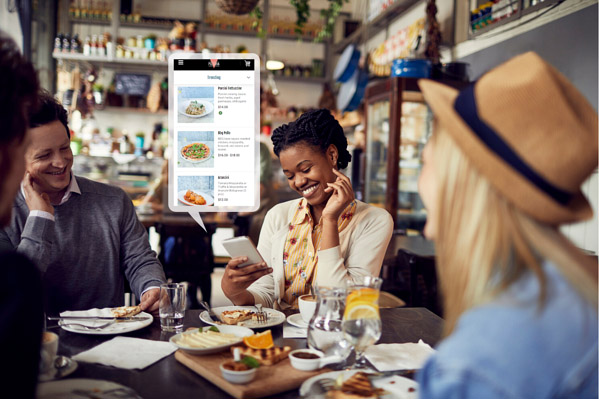 2. @Table ordering for the 'on demand' diners
In today's 'on demand' generation, a modern diner simply won't accept having to wait to order their food, or much worse standing in a long queue at a counter or a bar.
In the ever growing competitive hospitality landscape, it is hugely important that operators shift their focus to the needs of the customer and the experience they desire. In 2019, a study was conducted relating the use of technology, and concluded that 84% of diners feel that a quick and efficient service is important in dining experiences, more significant than face-to-face interactions with the wait staff.
Since mobile phones are the fundamental part of our lives along with the growing obsession of online ordering in Australia, we have become accustomed to order food digitally. Therefore a similar experience can be replicated in your venue to provide the ability of ordering at table for your diners.
Based on our statistics, more than 50% of customers order through their phones in venues with @table ordering services resulting in an average of 25-30% uplift in total food and beverage sales, specifically a high possibility of ordering a second glass of wine or one more coffee after breakfast.
@Table ordering is the perfect solution to provide seamless and convenient experience to your customers, as well as influencing your diners to order more by incorporating high quality photos in your digital menu.
Everyone wants to be taken on a journey and it is essential for you to understand how to create that extra special engagement and value to your customers, whether through online or @table ordering. This is not about replacing the human element of the overall experience, it is about enhancing it.
Our industry is shifting to align with consumer demand, catering to the behaviours of current as well as future generations. Is your venue ready to adapt and set up for success in the long run?
For more information on how you can revolutionise your venue with cutting-edge solutions, contact us at
or email us at
.
Subscribe to latest news and updates!