You may think a POS system is just another expense for your business. But implementing high-quality POS systems and software can actually help your business unlock higher revenues by streamlining processes to make it a profitable POS system.
We want to make sure you're getting the most out of your POS systems and integrations, so keep reading for tips to help your hospitality venue grow its profits by streamlining processes.
---
1. Turn tables around faster with tablets
Tablets enable staff to take customer orders on the floor which are then sent directly to the kitchen. The tablets can prompt staff to upsell drinks and desserts, be used to call mains away and more, streamlining customer ordering and back-of-house operations.
In the hospitality environment, speed, service and accuracy are key points that need to be considered and tablets assist you with all three. Orders are taken faster, they are more accurate, and the customer experience is enhanced through the service provided.
No longer will illegible handwriting be an issue. With all dockets recorded electronically, staff can put orders through with ease and reduce the number of incorrect meals made. Notes can be added to each menu item keeping staff informed of every ingredient the dish contains, helping staff navigate allergies and other dietary requirements, making appropriate dish recommendations for customers.
---
2. Reduce checkout times
With an integrated POS system, you can reduce checkout times so customers don't have to wait as long. The Point of Sale's easy-to-use and intuitive functionality allows staff to process customer orders faster, with fewer button taps. This allows staff to serve customers faster and provides the potential to serve more customers in total throughout trading.
Integrating your POS with Tyro can further save your staff time when processing orders. Staff no longer need to physically key in the price for each transaction on the EFTPOS machine. This limits staff mistakes of keying in the wrong price, as it's automatic, allowing for a streamlined payment process. Tyro makes it so easy to split, tip & pay in 3 easy steps, as well as automatically applying surcharges and merchant fees. Saving you time, money, and the hassle by doing the work for you.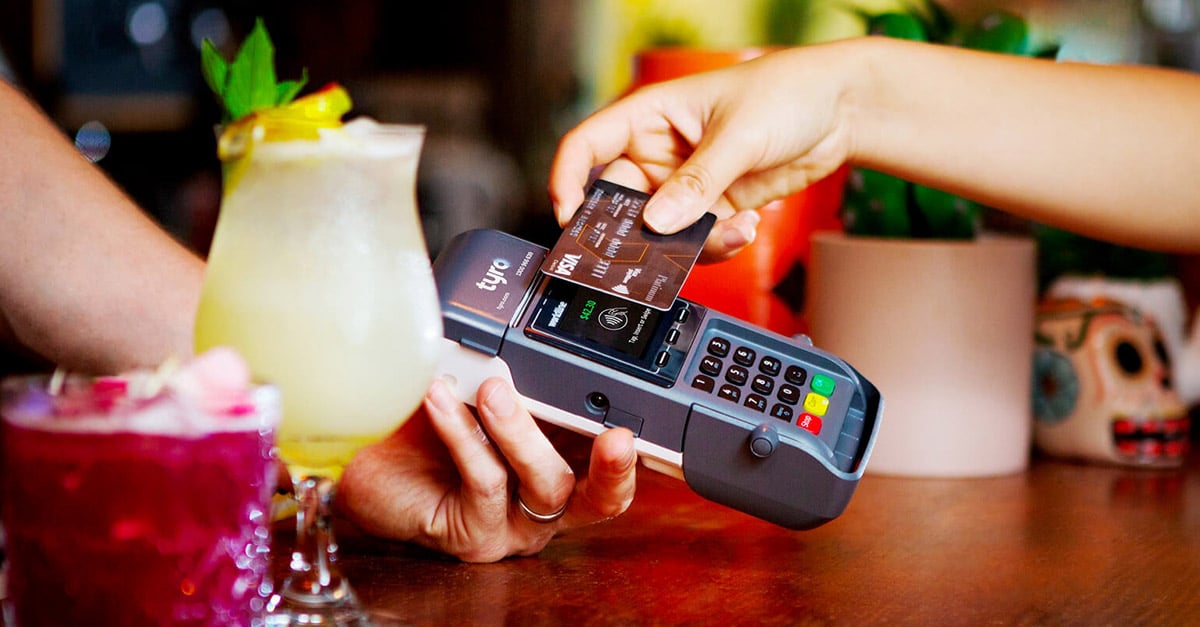 ---
3. At-table ordering via QR codes
Implement QR codes in your venue to enable customers to order at their tables. This is done using their own devices to scan the QR code and browse your digital menus. Payment is taken at the time the order is placed on their devices and then the data is seamlessly sent to your POS system which communicates with printers and all your other kitchen operations.
This process is easy and simple so even first-time users can navigate and place orders in their own time. With the added convenience of this ordering process, customers can order and pay as they like, increase order accuracy and customers average spend. Upselling couldn't be easier for your business as customers upsell themselves with your strategic menu design and promotions on your digital menus.
Not only is customer spend increased but you can also reduce wait times for customers, and you'll need less staff on the floor which can be a huge labour cost saving.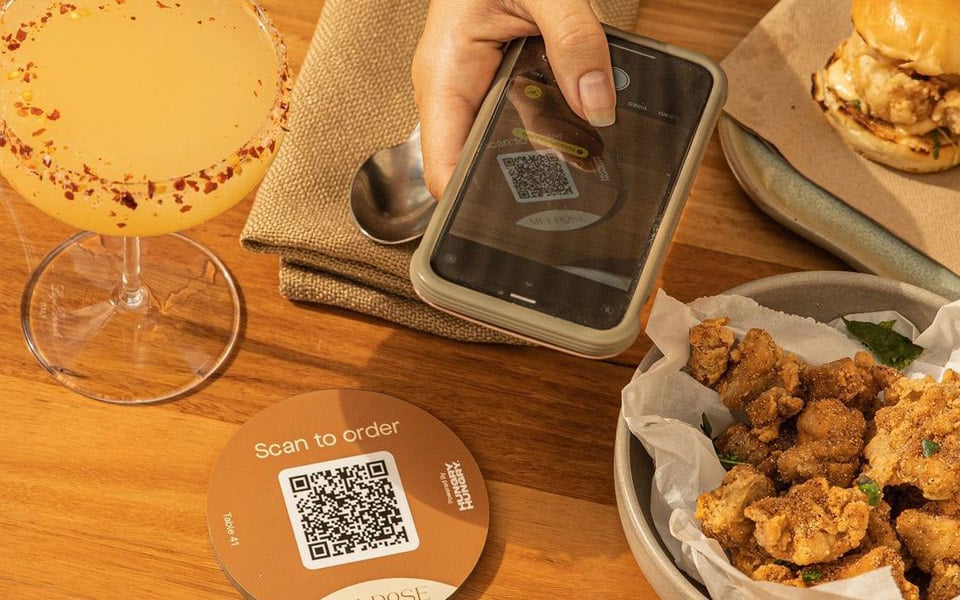 ---
4. Live inventory control data
Inventory management and stock control are important and add value to your business, however it can be an extremely time-consuming task.
OrderMate is an advanced stock control and inventory management system and includes the StockMate app to sync with your POS system. Simplifying your entire stock management process. StockMate allows you to track all stock movement in real-time ensuring that all your inventory is up to date. OrderMate's automated inventory control system deters staff from stealing with all items accounted for; saving your business in the long run.
OrderMate's inventory control allows you to:
Stay informed with access to live data 24/7, keeping you in the loop.
Monitor your wastage and usage of all stock items that track it to the source.
Track your cost of goods all the way from pre-production through to the actual sale.
Access to extensive reports that can help you identify trends in your stock - helping you plan ahead and increase profits.
---
5. Accounting software
No matter what type of hospitality venue you are running, from a small café to a large-scale restaurant, a POS system integrated with accounting software can help you stay profitable. Accounting software can help you minimise your venues overheads whilst providing advice and helping your business thrive. Forecast more accurately with POS integrated rostering and reducing the risks of overstaffing and overpaying.
Xero accounting software gives you a real-time view of your cashflow. It's simple, smart and occasionally magical.
Myob is an online accounting software that helps to empower your small business. MYOB offers business management solutions, supporting you with accounting, payroll, payments, Point of Sale, CRM and professional tax solutions and more.
Lightyear is a complete solution from PO's to invoicing. Their mission is to help businesses thrive by delivering innovative tools which streamline processes & payments, digitise data, provide insights and connect businesses in the Lightyear Cloud.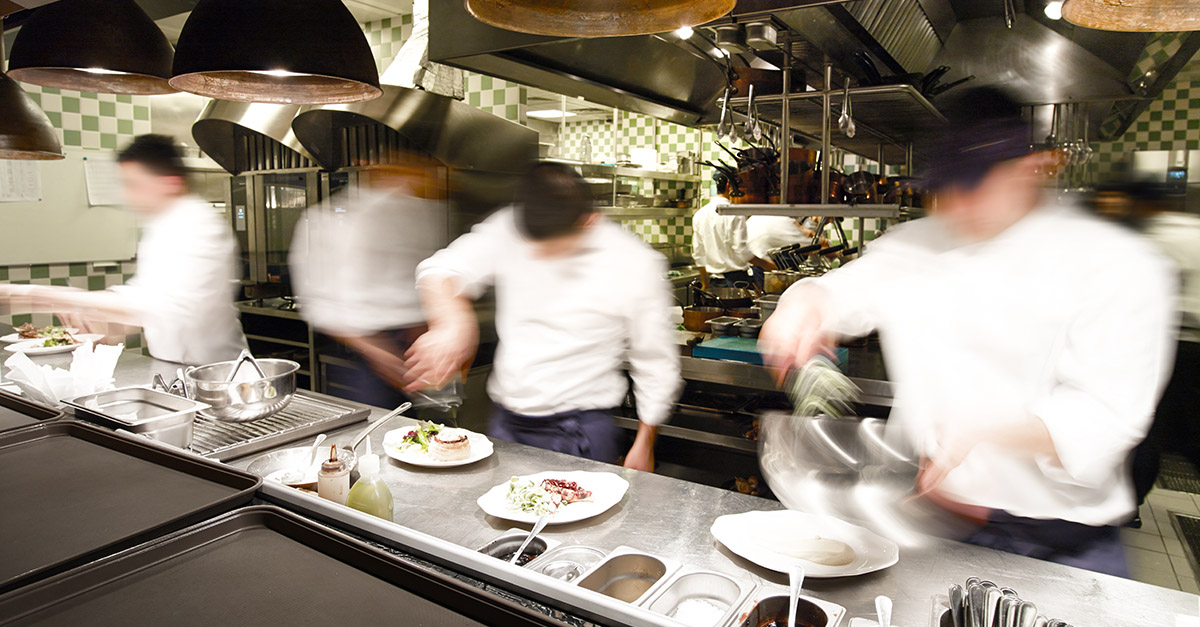 ---
6. Plan your menu
Planning your menu ahead of time can help you reduce food costs and be more profitable. OrderMate partners with My Local Foodie allowing all live sales data to be exported from your POS. They can evaluate your menu to help you plan the most cost-efficient steps moving forward.
Using their Cost-i-mator advanced accounting systems and controls they help to reduce the stress associated with food budgeting and increase profitability. Operators cost their menus using the Cost-i-mator to engineer a menu that considers all ingredients in recipes, automatically pricing the profit made on each plate sold. With this data you can easily identify what meals are and aren't making a profit, so you can adjust your menu accordingly.
---
Utilise your POS systems and software to be profitable with the help of OrderMate. Get in touch with our hospitality consultants to talk about how we can help you implement a profitable POS system into your hospitality business.
Subscribe to latest news and updates!