In the new world impacted by COVID-19, digital ordering options for pick up, delivery and in venue have transformed to become the main operating model for hospitality venues.
The reality is that digital experiences have existed for over five years, yet it took a pandemic to create the necessity for the hospitality industry to adapt. From operations to marketing, we are now relying on online channels more than ever before.
Here are the 7 pillars to help you grow your business right now and prepare for what's next.
1. If you do what you've always done, you'll get what you always have
Implementing a change in the way you operate your venue may be the only way for your business to grow. This need not change your beliefs about quality food, or great customer service, but you may need to change how you deliver these important offerings.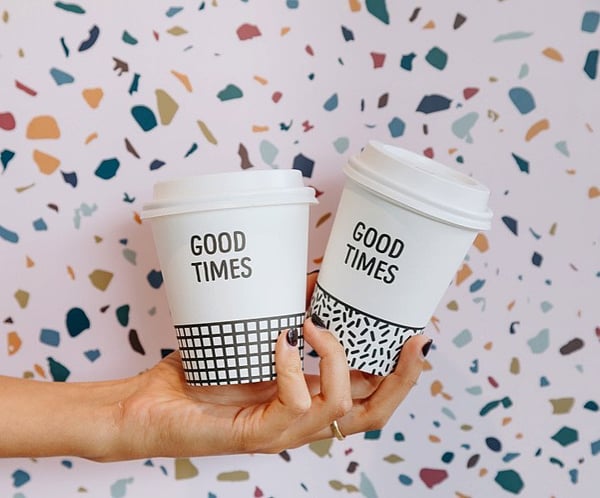 Good Times Milk Bar was operating like any other successful local cafe, but when the statewide lockdown happened, they changed their thinking and adapted quickly. Their goal was to continue engaging with their customers, retain staff employment and sustain opportunities for local suppliers. If they didn't change their mindset, they wouldn't be able to operate at all!
To progress through challenging times, their next steps saw them launch pickup, drive up, delivery and table ordering technology, allowing their customers to view and order food directly from their own personal devices.
Read more about their success story.
---
2. Leverage and lean on each other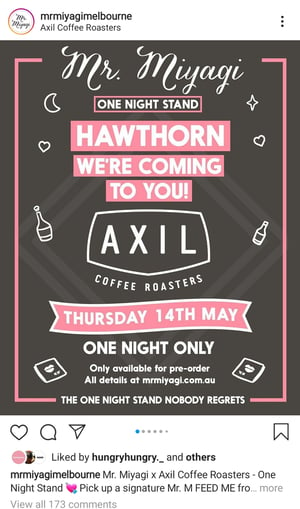 Our industry is full of creative geniuses along with a diverse range of generations and cultures. Knowledge is a powerful tool for any businesses to progress and sometimes it is imperative to look at your business through a different lens. When things get difficult, get your team together and ask for their ideas.
Additionally, we have the privilege of working in an industry that cares for one another. Leverage that, get creative with other businesses who may or may not be relevant to your business and hold each other up.
There are always new ways to collaborate, and that is how you can use innovation to grow your business.
For instance, Mr Miyagi's One Night Stand campaign is a collaborative and inspirational success. To reach a wider audience and higher engagement, Mr Miyagi's team cooks with various venues in suburban areas of Melbourne, allowing the locals to have a taste of their signature dishes.
---
3. Ask yourself: If you don't know your customers, how will you better serve them?
You now have a new customer in front of you, how do you know:
Who they are
What matters to them in the current climate
Where they are coming from
How will they behave
How are you going above and beyond for your customers?
By progressing with digital ordering technology, you can easily capture critical data about your customers and make smarter decisions for your venue. As a result, you can increase customer engagement, spend and loyalty.
"A Look into Lockdown - Royal Stacks" created by Mind Society Studios.
---
4. Consider capacity & contactless service options
When restrictions in Victoria first started to ease, we observed serious limitations in the amount of revenue venues were able to achieve. In most cases, due to the limited capacity of tables, and the venue reliance on only table service, the revenue in most restaurants was capped.
Contactless ordering and multiple channels of revenue (i.e dine in, pickup, delivery etc) are all fantastic ways to ensure you are offering your audience easy and varied paths to purchase from you. Focus on ways to maximise revenue may be limited.
Benefits of contactless ordering and digital menus are:
Your customers can enjoy a seamless and contactless experience
Increase spend per head
Make real-time menu alterations to improve service and communications from the kitchen
Free staff up to focus on creating higher value experiences for diners
Re-engage diners with email and SMS marketing tools
---
5. Collect and use data, to make smarter decisions
Hospitality has historically always been a very offline industry. Venue owners need to have control of their own customer base and master multiple marketing channels, informed by insightful data. Utilising digital tools, you can collect valuable insights and engage with your customers easily.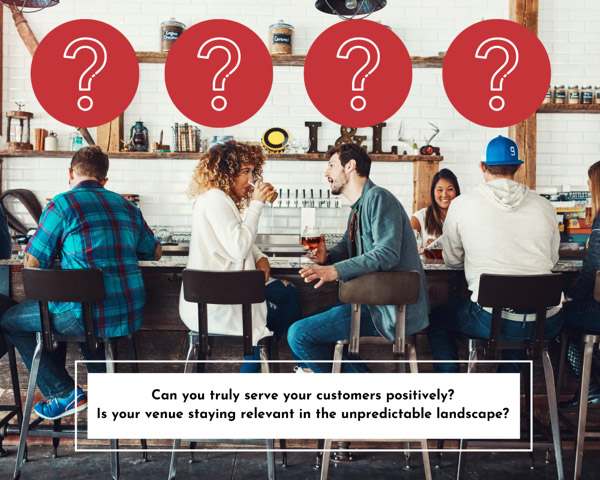 Your venue should be equipped with technology that:
Gives insights into customers and their behaviours
Pinpoints where your customers are
Empower you to have a two way conversation with them
Read more about how your business can truly serve your customers positively and stay relevant in the unpredictable landscape here.
---
6. Train and develop your staff, as well as your offering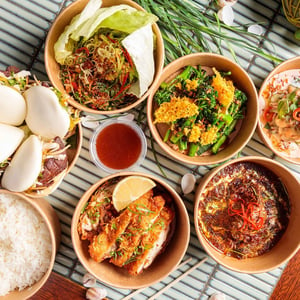 Now, more than ever, is the perfect time to add new skills and make improvements. You can learn new and innovative ways to embrace change and move forward. Perhaps you need to develop new skills and roles with your improved business model.
Just like the rest of the industry, Sugarcane Restaurant was not ready to give up especially since the business has been operating for more than 10 years. The team had to pivot in new conditions and learnt the ropes of online ordering, pickup & delivery, transforming the challenge into a new opportunity.
Read more about their success story.
---
7. If you stay ready, you don't have to get ready
Stay open minded and ready for the next challenge.
Getting comfortable with where you and your business are can be a double edged sword because you never know what will happen overnight.
Always seek to innovate and surround yourself with research and new knowledge.
Our industry is now evolved and so are our customers as a response to COVID-19. To progress, it is important to understand what is the next step and acknowledge the new way of operating through digital ordering technology.
If you want to know how to transition your business from a 'recovery' phase to a 'growth' stage, you can head to our Pivot, Promote & Progress page for more valuable insights and success stories.
Subscribe to latest news and updates!