Dark kitchens. Dark vibes? Sounds scary and ominous, doesn't it? But in reality it's not.
Delicious food delivered straight to customers' doors – what's not to love?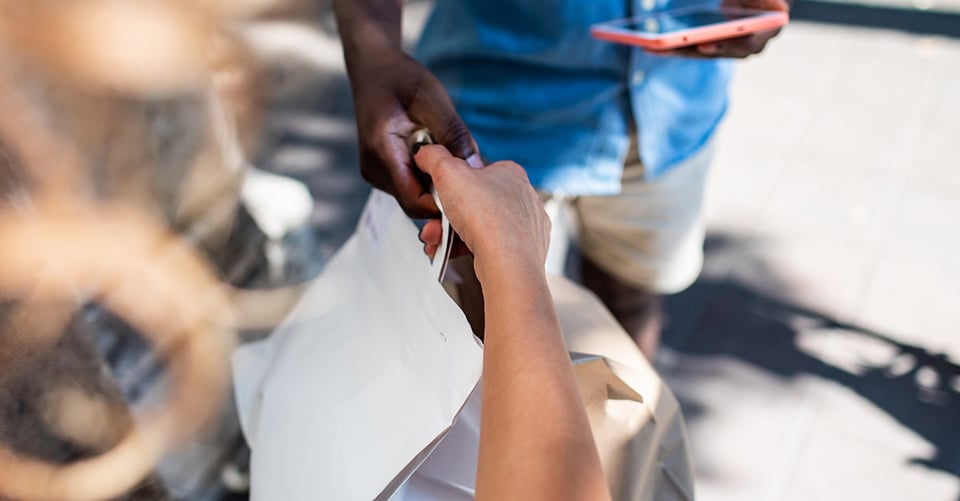 So what exactly is a dark kitchen? Also known as virtual, remote, ghost or cloud kitchens. Unlike a traditional restaurant, a dark kitchen is a commercial kitchen that only produces food for sale online, commonly sold through delivery platforms, think MenuLog, Doordash and UberEats. You know... tonight I'll be eating...
Whilst many customers may not be familiar with dark kitchens, the concept has been around for years. Online shopping is a way of selling direct to the consumer, many clothing items are shipped straight from the warehouses and delivered directly to the consumer's door. Well, this is the same concept as a dark kitchen delivering a customer's food straight to their door, cutting out the physical dine-in experience altogether. Dark kitchens provide an exciting alternative to ensure every consumer demand is met. The rise and popularity is in the name of convenience! The popularity of these types of operations has been growing over the last couple of years, with a big push from the pandemic and increased technology and is not expected to slow down any time soon.
So with all these mysterious names, how could dark kitchens benefit your business?
---
Rise of takeaway orders
The pandemic has added fuel to online delivery platforms and they have been rising fast in popularity. Online ordering is seen prominently with the younger generation more than any other age group. Statista reports break down the different age groups using online food delivery services, with 25-34 year-olds ordering most frequently and 55-64 year-olds the least.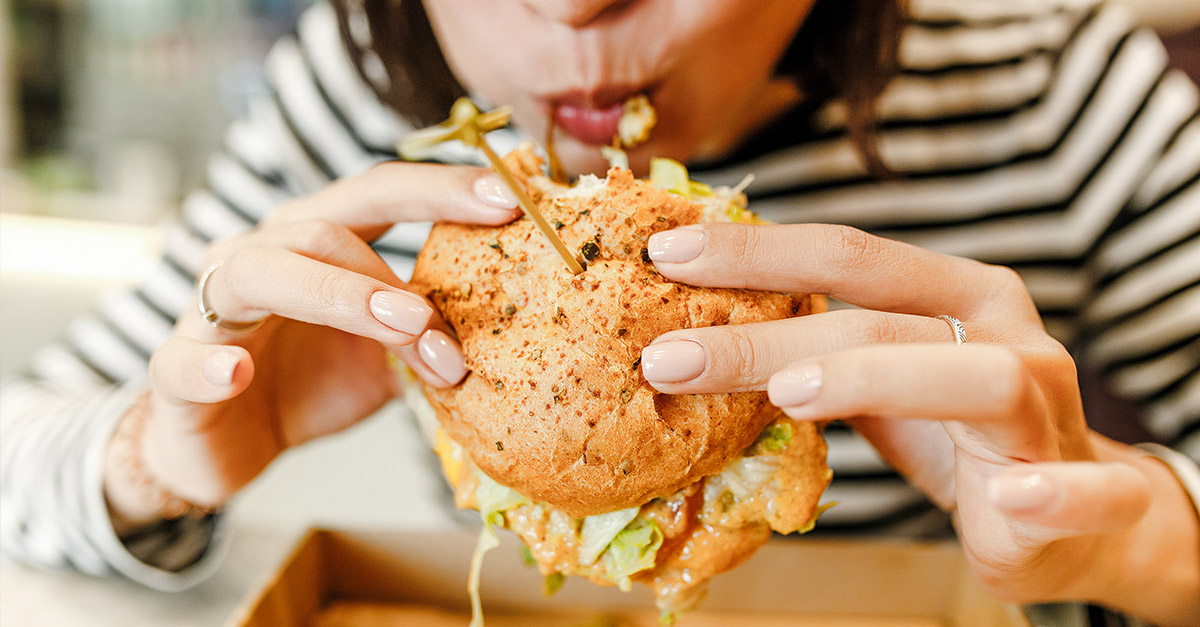 Hospitality technology is ever evolving with more delivery sites popping up. The implementation of dark kitchens makes perfect sense for businesses to keep up with their customer needs in this rapidly changing marketplace.
---
Why open a Dark Kitchen?
Cut operating costs
Improve sales with multiple brands
Experiment with new brands/menus
Dark kitchens offer immediate cost savings due to everything they don't require, like the absence of wait staff and dine-in customers. By taking table service out of the equation, profit can be boosted instantly.
Cutting operating costs
Staff
Labour costs are cut dramatically as there is no longer a need for wait staff. Not only does it reduce costs but it also solves the staff shortage problem, the industry is currently facing. A different model is needed, consisting of only chefs/cooks and delivery drivers.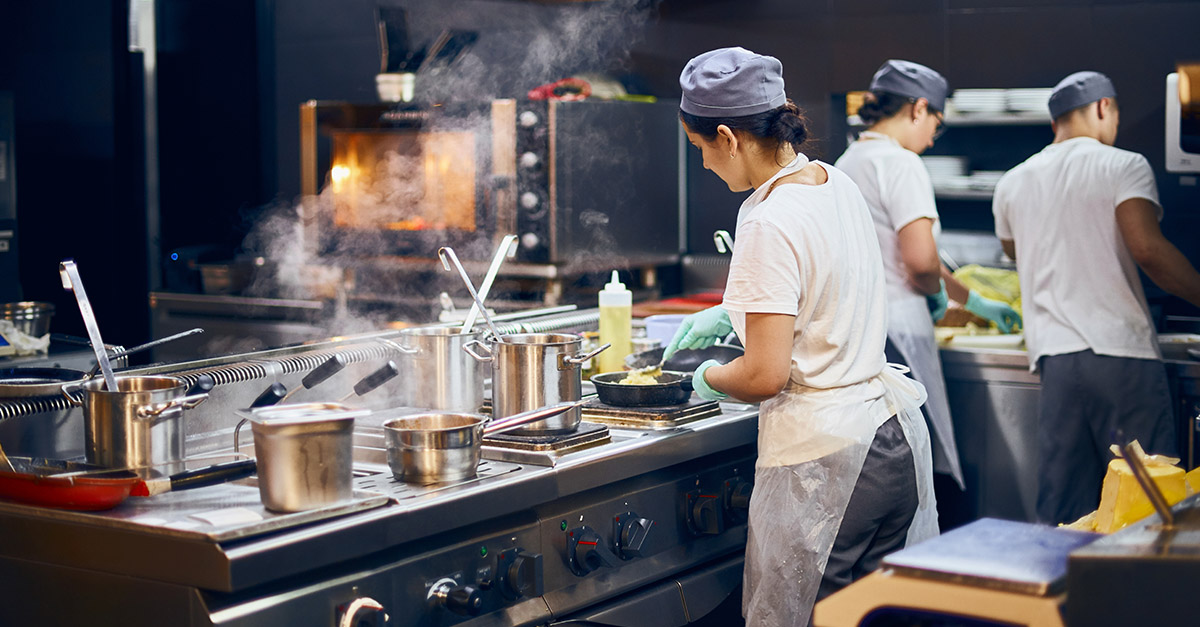 Cheaper Rent
A huge overhead restaurants pay is their rent. This will be reduced significantly for dark kitchens as there's no need to buy or rent large venues that cater to dine-in customers in prime positions. Paying for a spot in a prime location is eliminated as they no longer need to rely on foot traffic. However, keep in mind you still need to be within popular delivery zones. Depending on your dark kitchen structure you may be sharing the rent with another brand, cutting your rent costs in half.
Improve sales with multiple brands
Dark kitchens can have multiple brands all operating from the same kitchen. Making it easy to target multiple demographics at one time, resulting in increased sales.
Experiment with new brands, menus and concepts
Consumer food trends are constantly changing and dark kitchens make this change easy to keep up with. It's very easy to quickly move to a completely different menu or cuisine if you want to keep up with trends. Because these brands aren't associated with a location you can easily change your brand name and offerings for whatever reason. Your current offering might not be sticking with customers or you want to take on a seasonal approach to your menu and offerings.
---
Drawbacks of running a dark kitchen
Struggle to build a strong brand
Lack of loyal customers
Reliance on delivery platforms and their fees
While dark kitchens sound like a fantastic way to reduce costs and still run a restaurant, operators should make sure the products they're delivering covers for the absence of ambience and in-venue service that makes dining-in so appealing. Even with this added offer of convenience, the consumers still expect quality.
May struggle to build a strong brand
Dark kitchens are usually only available through third-party delivery platforms, it can be hard for them to create a strong brand. There are hundreds of food delivery options on these online platforms making for very strong competition.
Lack of loyal customers
It's harder for dark kitchens to build a loyal customer base and they may lack regular customers. With the lack of human contact that regular brick-and-mortar restaurants can have, all ratings are placed on the taste of the food.
Reliance on delivery platforms
Dark kitchens have a strong reliance on delivery platforms and have to incur all of their added costs and fees.
---
Get the right tech
Dark kitchens rely on advanced hospitality technology, it's vital for their success. Being across multiple delivery platforms in order to help gain exposure relies on having a good POS system that integrates all these incoming online orders.
OrderMate and Deliverect integrate seamlessly, allowing online orders coming through via delivery platforms to connect straight to your POS, without having multiple tablets everywhere and having to manually accept and put each order into your POS system.
If you're interested in dark kitchens and want to find out more about the POS system technology, get in touch with our POS consultants to talk about the right hospitality tech you need to get started.
Subscribe to latest news and updates!