Naut is a small bar located in the heart of Bibra Lake, WA that is focused on great service, comfort food and an approachable drinks list.
Naut approached 21st CBE seeking a system that would allow them to spend less time pressing buttons and more time talking with their customers.
---
SOLUTION
Aesthetics was important to Naut as bench space was a premium. 21st CBE provided a slimline 12" tablet as the POS screen. Using Australian designed software OrderMate POS System with a host of integrations including Now Book It, Tyro and Xero.
Key solutions delivered by 21st CBE included:
Design of the solution and execution of staff training.
Working alongside other tradespeople to make sure that the site opened on schedule.
The reassurance of local technicians available to support the venue 24/7.
---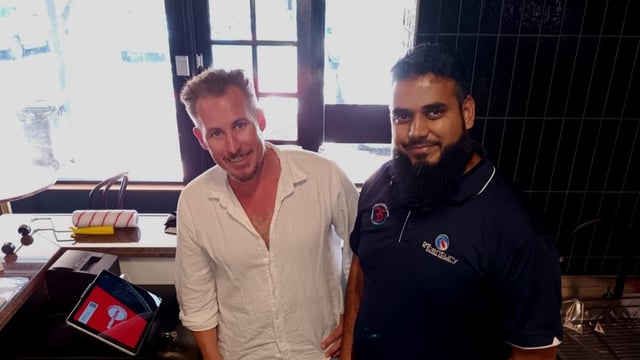 OUTCOME
Great new small bar, using Australian designed software OrderMate POS System, trained and installed by the team of local technicians at 21st Century Business – another fantastic hospitality success story. We listened to what was important to the client and have delivered a product that will grow and expand with the business.
NOTE:
This blog was first published on 8/03/2022 by 21st Century Business Equipment.
21st Century Business Equipment is the leading POS and Hospitality Solutions provider in WA for over 35 years. 21st Century understand your time is better spent running your venue, so their technical support operate 24 hours a day, 7 days a week, 365 days a year. With a wealth of experience, in depth industry and local knowledge, their team of professionals can consult, design and commission your OrderMate POS Solution and back it up with local 24/7 support. With a showroom and operations located in West Perth, 21st Century Business Equipment are your local award-winning hospitality solution partner 4 years running.
Subscribe to latest news and updates!