We are excited to announce that as of the 1st of October, OrderMate has joined with MSL Solutions Limited (ASX: MSL), in order to expand and grow its long-standing success.

MSL Solutions is a leading SaaS technology provider to the sports, leisure, and hospitality sectors. MSL helps some of the world's most iconic venues around the world - stadiums & arenas, pubs & member clubs, sporting associations, golf federations, and more – to deliver outstanding customer experiences during every engagement.

The acquisition will see MSL expand its footprint from its established market in the stadium, arena, pubs, and clubs' market into the adjacent and complementary restaurant and takeaway food vertical. MSL Chief Executive Officer, Pat Howard, said the acquisition will allow MSL to grow into a new vertical, which complements its existing operations.
"We are delighted to welcome OrderMate and its customers to the MSL Solutions Group. OrderMate is a great brand and is an established restaurant point-of-sale provider across Australia which complements our existing SwiftPOS footprint," said Pat Howard.
OrderMate Founders, Mark Calabro and Shannon Hautot, have invested in the ongoing success of OrderMate, by becoming shareholders in MSL Solutions.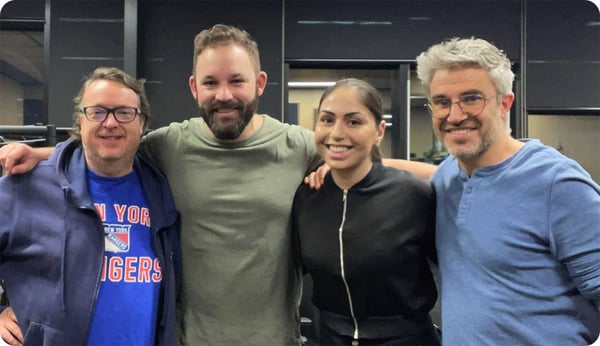 "We are extremely excited by this acquisition and look forward to seeing the future success and growth of OrderMate under MSL. It was very important for us that OrderMate found a new home, where it would be able to further scale and make a positive impact on so many hospitality businesses.
We know that we're leaving OrderMate in good hands led by our long-term CEO Leigh Richardson and General Manager Narelle Yacoub and the team at MSL.
Becoming shareholders of MSL demonstrates our continued support of OrderMate and the broader MSL business, and we look forward to strengthening our relationship with Pat and the team through our ongoing partnership between MSL and our other venture HungryHungry," said Mark Calabro and Shannon Hautot.
Subscribe to latest news and updates!