Venue owners and operators want to minimise time and effort while controlling their business.
You will never have to:
Be at your restaurant, pub, bar, or cafe downloading multiple reports from your point-of-sale system
Drop what you are doing and spend some time in the back office, if you want to know your figures right there and then
Travel across multiple locations or wait for someone on-site to provide you with analytics, which can be very frustrating and time-consuming
With our ControlCentre app, you can manage your business at your fingertips. Hospitality owners and operators can now see their live sales figures of the day, week, and month compared to previous periods.
"ControlCentre is useful to venues because it's a quick, easy, and informative way for them to see reporting simultaneously while they're on the move or in-venue. For franchises, it allows them to get a snapshot of all their locations in one place." Victoria - Corporate Relationship Manager at OrderMate.
Whether you are managing a new, established, or franchise hospitality business, there are numerous benefits to access live POS data.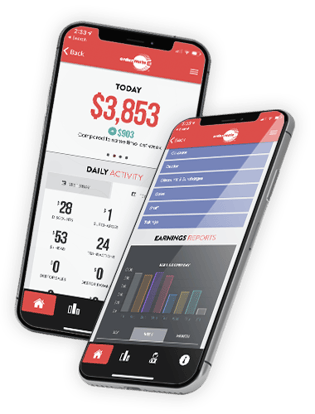 Simple and easy for new owners
When opening a new business, you often multitask across many tasks at once, exhausting your energy and attention.
New venue owners can log into the app and quickly discover their live vital statistics. They don't need to pull out multiple reports from their POS system.
Sam from Just Italy views the ControlCentre as "an amazing tool on the go. As an owner of multiple venues, it gives a live point-of-sale data update on all venues from your mobile device or PC. Its ability for quick reporting also is invaluable."
TIP: Did you know that you can book a 30mins training session with our team in the Control Centre app?
---
As your business grows...
You have established processes for reporting and are now looking to monitor performance on the fly.
Tom, one of our hospitality consultants, recommends ControlCentre for established venue owners and operators because:
It gives a holistic view of how the business is going
They don't need to stress about running reports at the venue or depend on staff to provide numbers
Using ControlCentre, you can monitor real-time key statistics anytime, anywhere, including:
Keeping track of Discounts
Minimise theft by monitoring No Sales - this is the number of times the cash drawer has been opened without payment being processed
Average Spend per Head to track and incentivise up-sell opportunities
Total number of Items Sold so you can make quick marketing and inventory decisions
"Before OrderMate, I had a lot of trouble tracking sales and extracting the data needed to help me manage my business. Now I can use the app and be able to track in real-time what is happening at every store with a touch of a button" - Dani from Royal Stacks.
---
Efficient and convenient for franchisors
You have multiple venues and need an easy tool to provide a snapshot of how each location performs.
ControlCentre can help franchisors, operations, area managers, and franchisee's alike. By having access to live point-of-sale data, they don't need to spend hours pulling reports across multiple locations. With the time saved, franchisors can assess and formulate the right strategy for their business.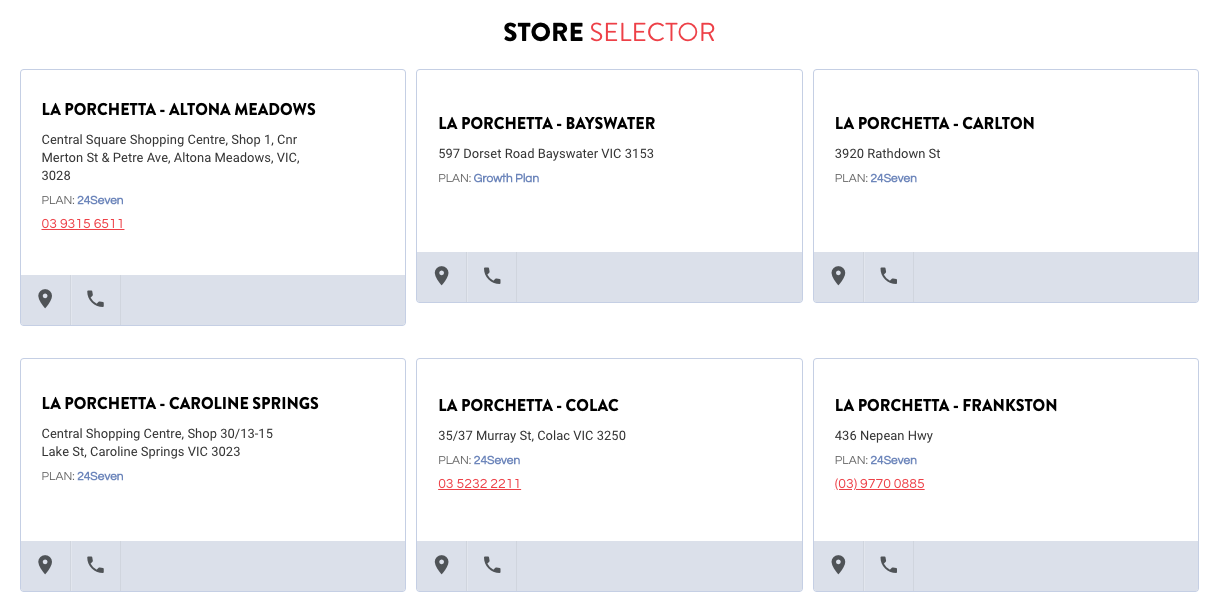 Tony from STIX Catering emphasises the power of the ControlCentre as it "gives us the ability to keep our fingers on the pulse. Having access to real-time information on a range of devices means that we never have to wait until the end of the day or interrupt service to track venue performance. The dashboard provides us with a brief snapshot of activity and key metrics. At the same time, we can instantly dive into details with additional reports in the app if needed to facilitate timely business decisions."
"The ease of use, combined with its clear interface, has led to this app being our daily driver for venue success," he added.
TIP: Did you know that you can also download your favourite reports in ControlCentre?
---
Successful venue owners and operators are revolutionising how they run their business by accessing live POS data to make faster and wiser decisions. You can obtain the power of insights at your fingertips, so you have the freedom to do more while minimising the time it takes.
Here at OrderMate, we are committed to helping hospitality operators run better businesses so you can focus on doing what you do best. Get in touch with our consultants to find out how you can increase sales and make informed decisions faster with OrderMate POS.
Subscribe to latest news and updates!