A well-performing bar needs more than just good drinks to increase sales...
Any bar manager will tell you that an atmosphere builds an atmosphere, and when there are no patrons in the bar it can feel like a stale night. Generally speaking, this drives happy hour prices and other discounting promotions which will increase sales, but chew into your bottom line. So, how do you increase bar sales in a way that sustainably contributes to the weekly earnings, while eliciting an exciting environment in the process?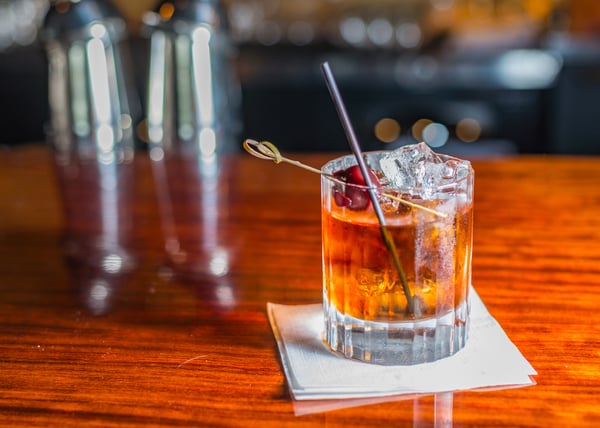 Promote over discount
You'd be forgiven for thinking that promotion cannot exist without a discount, as this is the reality we have been conditioned to believe. Establish a calendar of promotions in your bar, and choose to highlight popular drinks, as well as those that may need a little push. It's all too easy to slap a '2 For 1' sign behind the bar, but why not challenge your team to learn about the top-shelf spirits and brews on tap? You can time these promotions with sporting events, promoting beers that come from the playing countries. You can also get into the spirit of national and international holidays, like Guinness for St Patrick's Day, and Pimms for the Queen's birthday. Once you start brainstorming, you will be surprised by how many great ideas present themselves.
---
Accommodate your guests
This might seem like an obvious point to make, and yet some bar managers fail to look at their venue through the lens of a potential customer. Setting up tables and chairs inside and outside, controlling the temperature and delivering a warm welcome to each patron should be the bare minimum. Busy bars go beyond these basics, facilitating bookings online and using POS systems that allow payment to be taken at the table. These gestures take any friction out of the equation, making it all too easy for your customers to stay a little longer and get the next round.
---
Build a profile
Most bars are known for something, so what's your defining feature? If you haven't yet forged a niche or style for your bar, do an analysis of your clientele, location and unique selling points. The benefit of this analysis cannot be understated, as they will allow you to ease into your style and be able to yield greater bar sales once you have identified what your customers are looking for when they enter your bar. Once you have defined your identity in the market, you can start to have some fun with your digital presence on social media, engaging a wider net of potential customers.
---
Review your menu
What sells in January may not be performing so well in June, which is typically a good indicator that your menu needs to be revitalised. While you may be a favourite locale to many, that's not to say that you want to become predictable. Experiment with new culinary dishes and explore new drinks that are in-step with the season, also giving you another pull to get customers in the door and sampling your new delights. You should also step out from behind the bar and see what your competitors are doing in this space, if only to get a sense of what is driving sales in other establishments that are not too dissimilar from your own.
---
Consider a CRM strategy
Loyalty is a compelling idea, and one that drives the buying behaviour of almost all individuals. Introducing a loyalty program at your bar could be the deciding factor that puts your bar ahead of another, with patrons being rewarded for returning time again. This is most commonly seen with coffee punch-cards, but can also be adopted for food and beverage sales in a bar scene. If you're concerned with overuse, you can add conditions to your CRM strategy that can prohibit these privileges on busier (more profitable) nights.
---
Offer Delivery
Many bars are now starting to offer takeaway delivery of food and in some instances, alcohol as well. This is a great way to sell to those who are not in the mood, or not able to visit your premise. OrderMate Online is a great way to offer online ordering on your own website.
There are thousands of things to consider when pondering how to increase bar sales, but it's best to start with the bigger changes first and then make those smaller, incremental changes thereafter. It's natural to want to try all these ideas at once, but try to discern which of the above is working so that you can double your efforts in this space.
Subscribe to latest news and updates!