A restaurant business can be likened to a double-edged sword. It can be a cash cow or a bankrupt machine. On one hand, it can generate huge profits that can lead to financial stability. On the other hand, many start-ups in the hospitality sector often don't have such luck - even if they are funded and managed by experienced restaurant operators. With this in mind, it can be said that this particular business is not for the faint hearted. Or in this case, faint stomached (pun intended). But the question still stands. What is the culprit for such negative development? Well, one is, many operators neglect to use technology to their advantage. In this competitive environment, it is imperative that start-ups keep innovating. We've listed the reasons below.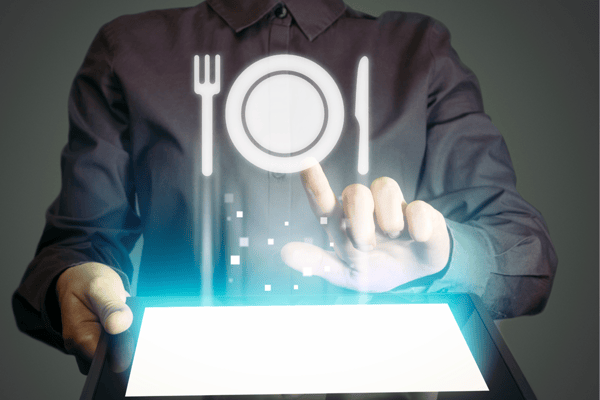 Gives a competitive edge
Innovating allows start-ups to be more competitive and even become a market leader. For example, many hospitality companies grabbed a new niche and started using their own online delivery system. Take note that food delivery has existed for ages, but not every restaurant could offer the service without having their own online ordering website or food delivery drivers. This cutting-edge method of online ordering has changed the game. With services designed to help restaurants take their business online, operators now have a chance to broaden their customer base and get their business noticed. In a remarkable way, that is. Instead of simply bringing food to customers, restaurants can also collate valuable customer information and market to them again and again. In turn, this paves the way for repeat business and can make profits soar. (More about Online Ordering Here.)
---
Makes operations more efficient
Innovation is the lifeblood of businesses in the hospitality sector. And in other industries, for that matter. By tapping gadgets that are designed to improve service, efficiency can follow. Take self-service kiosks, for instance. With these kiosks, operators and staff can focus less on serving customers and more time ensuring a quality product, restaurant cleanliness and overall guest satisfaction, among others. More crucial technology such as a robust hospitality point of sale system allows operators to keep their finger on the pulse at all times. Tracking and managing stock levels, downloading important business reports and integrating to other solutions on the market are all ways in which will help operations run more smoothly and more efficient.
---
Paves the way for better business decisions
Ages ago, good business decisions were a trial and error thing. Operators and managers based them on either their gut feeling or spending ages with a calculator doing the math themselves. Nowadays, technology is here to make it easier, which cuts the guesswork. So much data is available to the point that making better business decisions becomes a cinch. Again, consider online ordering platforms. Aside from allowing the harness of data, they help boost the guest experience. How? By analysing past visits, customer preferences, and promotions, operators have a far better understanding of who their customers are and what will make them keep coming back.
---
Summing up
Yes. Start-ups, in general, can have limited funding for new initiatives, but restaurant operators should not despair. There's a hospitality tech solution that can complement anyones needs, preference, and budget. Operators simply just need to do their research. By doing so, they can discover the investment that's ideal for them.
Subscribe to latest news and updates!