Running a hospitality business used to be a simple model: choosing the right location, having a great fit out, getting customers, serving them delicious food and providing exceptional service.
Fast-forward to the 21st century and the same model is still followed. But this time, with a little twist. And it has everything to do with technological advancements.
Nowadays, technology offers cutting-edge tools that speeds up time-consuming procedures and gives restaurant operators more time to focus on the things that matter; the customer experience. These trends are shaping the hospitality business stratosphere like never before. We take a look into some of our top hospitality tech trends to discover the positive impact they've made to our favourite industry.
Improved online presence
With online ordering systems, restaurants can reach their customers in an easier and more efficient manner. And because customers spend several hours a day on the Internet, it's essential that restaurant owners join them and market their business online. In the long run, this can translate to higher earnings and increased brand awareness. Also, it's important to note that in today's Internet-driven society, accessibility is a must. To present-day customers, a restaurant that's even a couple of blocks away can be obscure if its Internet presence is weak.
2021 UPDATE:
Hospitality venues are now making social media a priority. We have put together a Social Media Success Kit to help you successfully ramp up your social media activities and develop your online presence.
---
Better business management
With point-of-sale systems (POS), hospitality business owners can now perform their tasks better. More effectively, efficiently, and everything in between. They work by allowing them to electronically handle procedures with utmost ease and accuracy. To add, they deliver detailed reports, faster checkouts, and easy inventory tracking. These are only some of the most notable ones. Putting them into consideration, it's no wonder many herald it such a fundamental ingredient to the success of a restaurant business.
Besides POS systems, there are also an array of other tools at restaurants disposal. Take Slack as an example. As an integrated communication tool supporting over 13 million daily users, Slack subscribers have so many integrated apps. Put this into the perspective of a restaurant and Slack can be used to communicate upcoming events. If you are running an event, you may want to look how using Slack for event management can propel your efficiency and uptake.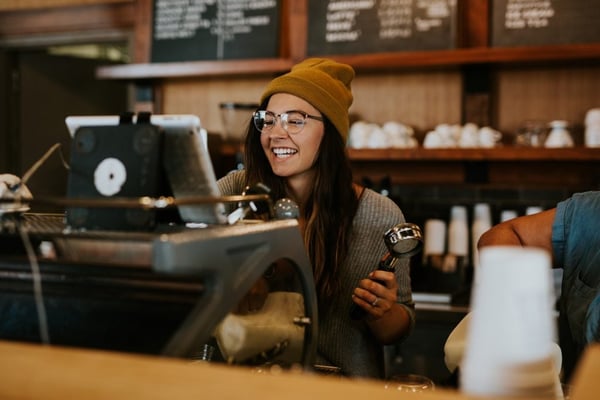 ---
Reduced food waste
In Australia, interim data from Melbourne University suggest that about 40% of purchased restaurant food ends up in the trash. This can be fixed with the help of predictive inventory management software. With this solution, hospitality businesses can anticipate demand and better organise what's required. How do they work? Simple. By factoring in important data straight from the POS. Restaurant owners can then make faster, data-driven decisions that will stop them from ordering ingredients that are less favour by consumers.
2021 UPDATE:
If you are interested in what other benefits that an advanced inventory management solution can bring to your business, we recommend:
---
Cashless transactions
Cash-only payment is a thing of the past. Now, a majority of restaurants accept credit or debit cards, and other electronic payments. This boosts profit by attracting more customers, which translates to more orders. Also, aside from being safer and more hygienic, going cashless allows restaurant owners to save time. Time, which is spent on counting money and making bank visits, just to name a few.
---
Contactless table ordering via QR code
As a response to COVID-19, venues have found a new way to adapt and engage with their customers. Table ordering solution has created opportunities for venues to increase average spend and improve operations by allowing diners to access digital menus and order contact-free.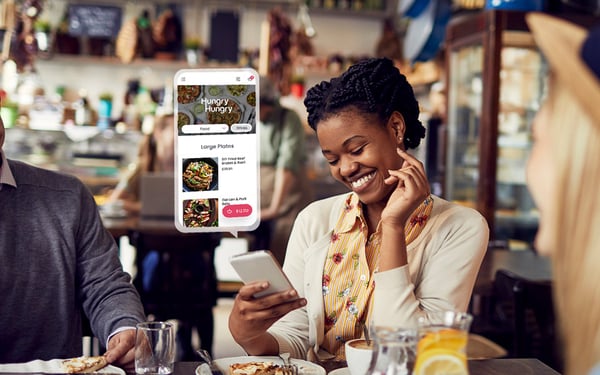 More importantly, the rise of 'on demand' diners has caused our industry to shift, aligning with consumer demand, catering to the behaviours of current as well as future generations. A modern diner simply won't accept having to wait to order their food or much worse standing in a long queue at a counter or a bar. Hence you need to understand how to create that extra special engagement and value to your customers via a seamless and contactless table ordering platform that also showcases your brand.
2021 UPDATE:
Keen to know more about table ordering and 'on demand' diners? We recommend looking at:
---
Summing up
Technology has made life easier and better, especially for hospitality business owners. Present-day restaurant technology trends have turned the industry into a different playing field. To enjoy their advantages to the fullest, owners need to wholeheartedly embrace innovation. Since those who fail to adapt risk falling behind competition. Why? Because in the 21st century, almost everything can be obtained with a tap on a phone screen or a click of a button. Consumers expect nothing else but speed, convenience, and everything in between.
Subscribe to latest news and updates!