It has been two years since the Food Services Tradeshow has graced us at the Royal Exhibition Building. This year it will be busting at the seams with two full floors of exhibitors showing their wares in what is set to be three massive days of trade.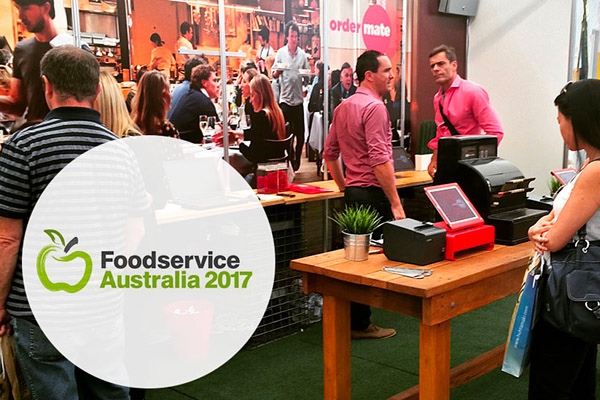 Some new features this year include:
Bocuse d'Or - Regarded as the greatest cooking competition in the world. It runs every second year in France with competitors from around the world. But to get there they need to be selected at country level. This year for the very first time the Australian selections for the Bocuse d'Or will take place at Foodservice Australia. You can come along on Tuesday 30 May and watch the top four candidates compete in a grueling six hour test of skill and stamina.
Savour Patissier of the Year - An exciting competition that brings together Australia's best pastry chefs to compete for the title and incredible prizes including $10,000 cash. International judges will include: Christophe Michalak, Antonio Bachour andJordi Roca.
Our new OrderMate stand located at E21. It will be the first time we are showcasing this stand at the Melbourne Foodservices Tradeshow.Get a complete 360° perspective of a hospitality venue. A real understanding of how information is seamlessly communicated throughout the venue. These days orders arrive to the kitchen through a myriad of channels, not just the humble handwritten docket and a Point of Sale solution needs to handle that. Overtime OrderMate has evolved dynamically to meet the needs of our operators simultaneously to the trends of the market.
With over 250 exhibitors under one roof it is your opportunity to search out new trends, taste new foods on the market and meet new suppliers. There are countless workshops and showcases running consecutively, so you will definitely not be bored. Register now to attend FOODSERVICE TRADESHOW.
Parallel to Food service is the National Restaurant Conference on Monday 29th of May (Day 2 of Tradeshow) of interesting panels and insightful talks. With over 30 speakers who are leaders and entrepenuers in the hospitality industry, there will be topical discussions on "Why good staff work in good places?" and "The Next General of Foodie Families". For the full schedule and a link to purchase tickets - click here.
Looking forward to seeing you there!
Subscribe to latest news and updates!