In general, a point of sale (POS) system is considered to be the backbone of the entire process of running a hospitality business. It is a place where your customers can make payments for the food they've consumed at your restaurant. In other words, the POS serves as the central hub for your business where sales, customer management, and inventory can seamlessly integrate and transactions can be completed.
As new sales technologies and business models continue to develop, the course has continually shifted towards cloud-based POS systems. A Software Trends Report by Hospitality Technology revealed that approximately 61% of merchants want to deploy their POS systems in the cloud.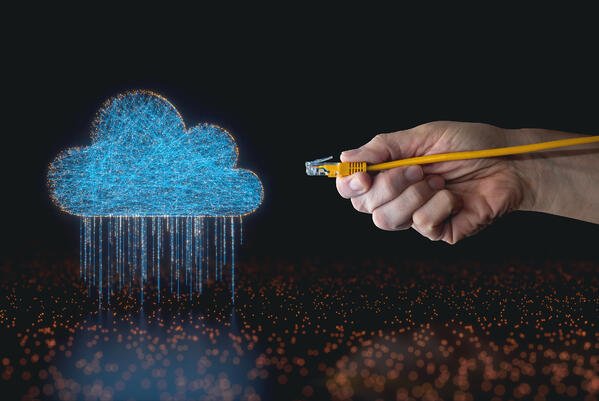 So what is a Cloud-based POS system?
Cloud is a synonym for the internet, so when we talk about something being cloud-based we are saying that the data is being stored somewhere else, on somebody else's server and we access it via the internet.
The benefit of this is accessibility; being able to log in and access your data from virtually anywhere that has an internet connection.
Although convenient, this could potentially cause security issues. You need to be careful about data ownership as the company whose product you are using could potentially own your data or have full-rights to sell it to third parties.
Another issue you could face with a cloud-based system is reliability. When you have multiple devices reliant on communication to each other, complications can arise. Orders may also need to be stored and processed through the off-site server which can cause issues with speed and communication between the devices. Some hospitality POS systems could completely go down if there is an issue with the internet connection.
---
On-Premise POS solutions continue to be the reliable option for Hospitality Venues
It is essential to note that while its popularity has gone down in the last couple of years; on-premise POS systems still thrive as a reliable solution for the hospitality industry.
Usually, a traditional POS system helps restaurant owners implement a smooth ordering process, optimise labor, enhance marketing, and manage inventory. Technically speaking, an on-premise POS system operates within an internal network and makes use of local servers to keep essential sales information. In most cases, the data on these tools can only be accessed from a local server or through the use of an alternative web application. Although there are challenges to implementing this type of model, bars and restaurants can gain distinct advantages from these systems. Among these benefits include:
1. Full System Control
More often than not, an on-premise POS system can be purchased on a non-exclusive
and perpetual license. With this comes the freedom of being able to maintain and customise processes to fit with your model.
Thanks to its ability to be modified, businesses using traditional POS system can ensure maximum optimisation of resources, increase efficiency, and more essentially trim down unwarranted wastage. A customised POS system will also make it easier for bar owners to scale and expand their business.
Full system control also means more in-depth integration with the POS hardware. In other words, using an on-premise system allows you to integrate your processes with different payment devices seamlessly.
On top of that, an in-store solution will also enable businesses to diagnose problems quickly since the hardware is directly interlaced with their kitchen ticket system, printers, and cash drawers. This is an excellent way of avoiding revenue loss that may cripple the financial health of your restaurant.
2. No Downtime
No one wants to experience downtime. After all, failure of critical applications may lead to the loss of revenue and customers. This risk is, however, greatly diminished when a business decides to opt for an on-premise POS system.
Dissimilar to a cloud-based program, on-premise systems allow businesses to continue their operations and process customer transactions without an internet connection. Besides, on-premise POS systems also provide low latency levels since you will no longer have to communicate data for external transactions. Low latency enables businesses to exchange vast volumes of data online at massive rates.
3. Extensive Display and Functionalities
A big reason for the preference of on-premise POS systems today is because of its diverse functionalities that include accounting and data storage as well as comprehensive inventory management and security. Moreover, a traditional POS system is also easy to use and is geared with touchscreen capabilities, which make it an excellent option for fast-food restaurants and coffee shops.
---
OrderMate - The Hybrid POS solution, bringing the best of both worlds together
In a fast-paced hospitality environment, being flexible in every aspect of the business has become more critical. Like it or not, modern businesses have to be flexible to adjust to the changing demands of end-users and avoid the risk of failure.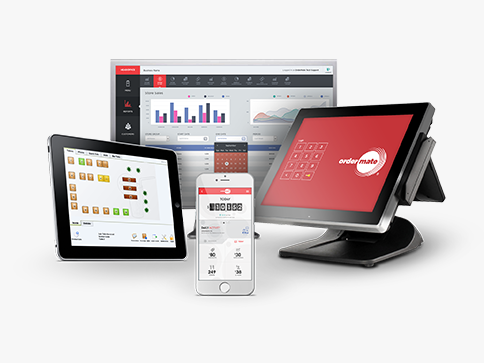 Having an on-premise hybrid solution like OrderMate is a preferred option since it is Cloud enabled but not reliant. It possess cloud capabilities that are imperative to survive and thrive in a technology-driven business environment where changes tend to occur in rapid rates.
OrderMate helps you keep up with those changes thanks to its ability to create a restaurant management system, which will handle all aspects of your operations from ordering to payment that you can access remotely, anytime, anywhere. Through this process, organisations can ensure positive cash flow, better profits, and higher customer satisfaction. Other benefits of a flexible solution such as OrderMate include:
1. Real-time Reporting Capabilities
What makes OrderMate a cut above the rest is its cloud-based reporting capabilities that provide restaurant owners with insights to their sales and production in real-time. This is highly essential in monitoring the performance of the business and identifying your needs to keep up with the latest trends.
After all, success in the business world is not only about making the right decisions but also making them quickly and well. Having fast access to the customer can change and reshape the way your business behaves, especially in the competitive hospitality industry.
2021 UPDATE:
Whether you're managing a new, established, or franchise hospitality business, there are numerous benefits to access POS data in real-time, so you have the freedom to do more while minimising the time it takes. Hear from our venues on why they find live POS data useful.
2. Secure Backups
Perhaps the most attractive feature of a hybrid POS system like OrderMate is its uncanny ability to provide security backups. Having secure backups enable restaurant owners to restore essential business information such as checks, sales data, and employee payroll when something goes south.
With the cloud capabilities of OrderMate, businesses can save a copy of their data in a remote and secure location, thus, ensuring its protection from disasters such as theft, fire, and flood. Likewise, its backup data solutions are also built around the most progressive technologies to increase data security during accessibility.
3.Maintain Consistency
Restaurants often struggle with inaccurate inventory and unrecorded sales. An adaptable POS system like OrderMate can fix these issues and maintain consistency across all touch points to ensure increased profits.
On top of everything else, OrderMate also helps prevent employee theft since all the checks collected are immediately recorded to the computer.
4. Provides On-Site Support
While off-site support is an excellent option for some businesses, it is worth noting that on-site support assumes a critical role in safeguarding the infrastructure of the company. Always keep in mind that not all problems can be fixed remotely.
A premise-based system like OrderMate helps you gain an accurate diagnosis of product issues that are a vital contributor to the problem. Plus, it also enables you to see the progress being made and allows you to communicate and address the problem better.
Choosing the right POS technology is as important as picking the right provider. Without the right provider in place, businesses could face endless struggle and disruption or worse, a failed project.
In selecting a POS system, it is also advisable to consider your requirements. For businesses with more than 50 seats and need two or more terminals, opt for a server-based system like OrderMate, which is loaded with cloud capabilities to fast-track operations and ensure maximum business efficiency
Subscribe to latest news and updates!