The hospitality scene moves quickly, and customers expect their favourite restaurants to be working for their business and presenting unique event ideas all year round. If you find yourself plugged into the day-to-day operations of your business without too much thought to the event drivers, it's time to carve out some time to get in touch with what is going to drive a new customer base through your doors.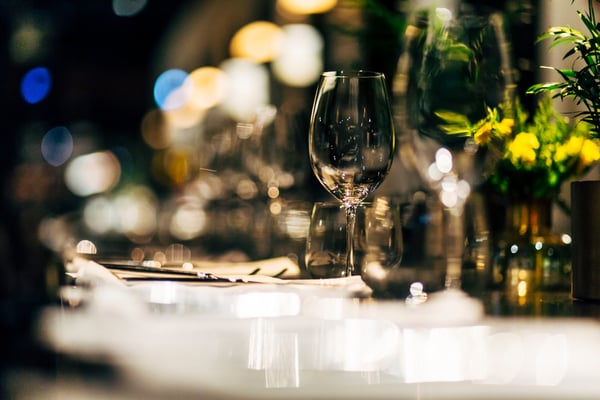 Firstly, who are your customers?
You can't attempt to test unique restaurant event ideas without first identifying who your customers actually are. This internal research should be administered periodically so that you can build a detailed customer persona and then design unique restaurant event ideas that would appeal to existing customers and many new ones like them. You can use your POS software to see what types of items are selling well in your restaurant and overlay this data with the information found on your CRM loyalty platform.
---
Start with the seasons
If you haven't yet mastered the art of hosting unique events which surprise and delight, you may want to start with something small. The seasons are a great inspiration for event hosting, with summer soirees and winter feasts always draw large crowds. These events may be the final push that some patrons needed when they were considering your restaurant to dine at. You can pair your seasonal decor with a menu that reflects the seasonal produce, choosing citrusy flavours in the warmer months and richer, creamier flavours in the cooler months. Be sure to promote your seasonal events well ahead of the date, and you may even get a stronger response if you're promoting a spring event in winter, to act as a teaser for the months ahead.
---
Pay homage to a place
You likely have a distinct style in the cuisine that you serve in your restaurant and the personality that you have come to be known for. However, that's not to say that you can't mix it up a few unique restaurant event ideas. Establish a roving calendar of events that pay homage to different cultural cuisines on one night of the month, or even more often than that. Think of the delicious, authentic curries you can dish up at an Indian-inspired evening or the rich taste of a South American feast. You could even get back to basics with a pub-style fish and chips night to honour our English brethren. This will drive new customers who are interested in these cultures and flavours but hadn't considered your restaurant as the place to serve that food. If you have a multicultural kitchen, this is an even better way to engage with different cultures.
---
Dinner and a show
Whatever happened to the long-held tradition of having dinner while watching a show? We treat ourselves this occasion when travelling, but who says you can't bring this to your local restaurant. You can partner with some reliable performers to co-host an event in your restaurant, like dancers, comedians, magicians and anything else you believe would resonate with your customer base. You could take this a step further and overlay it with another special occasion, like a Mother's Day morning tea with ballet performers.
All of these unique restaurant event ideas deserve to be trialled, as well as many more. Keeping things fresh and entertaining in your restaurant will always promise new customers to walk through your doors, so don't be afraid to get experimental on your journey toward a full calendar of events.
For more information on how to generate sales for your restaurant, read out blog "How To Increase Restaurant Sales" or speak to an expert today by calling
.
Subscribe to latest news and updates!