Do you think that romance is dead? Is it a challenge for you to attract customers and increase profit for Valentine's Day?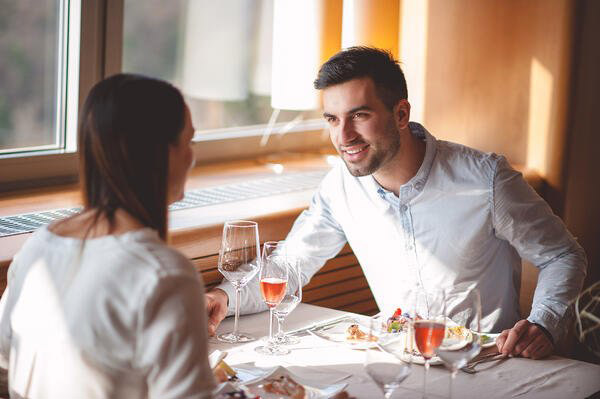 In fact, this occasion is a perfect opportunity for your venue to increase revenue, as long as you put in some effort and look at different ways to engage with your customers, whether it is a night out in a great restaurant, or ordering their favourite takeaway for a night in. Our industry is evolving and so should the way venues operate in order to address the changes in consumer behaviour.
Here are our three tips on how you can make the most of Valentine's Day, engage better with your customers and increase your revenue profits.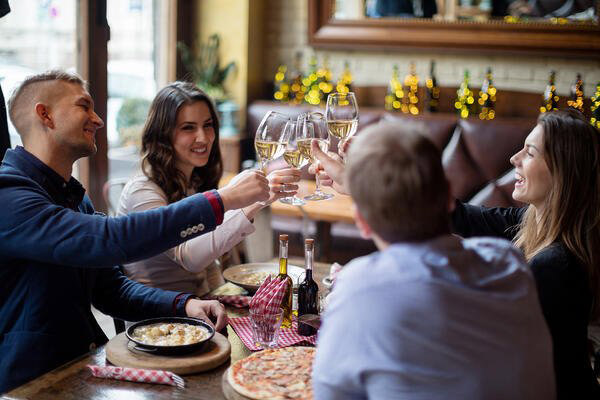 1. Extend your customer base
Why not think of ways to cater for families and friends instead of couples? After all, Valentine's Day is about spreading love and appreciating the people that you care for. Alternatively, you can also promote specials for double or triple dates so that people are more willing to get together as a group for a great dinner at your restaurant.
By encouraging groups of customers to dine at your restaurant, you can guarantee:
More table covers
Higher profit
Increased brand awareness that will inevitably fuel positive word of mouth based on their experience.
How about motivating customers to treat themselves? #SelfLove is another excellent angle to consider. Some single people might prefer to save themselves the embarrassment of dining alone in the restaurant and would prefer to order online for delivery or pick-up.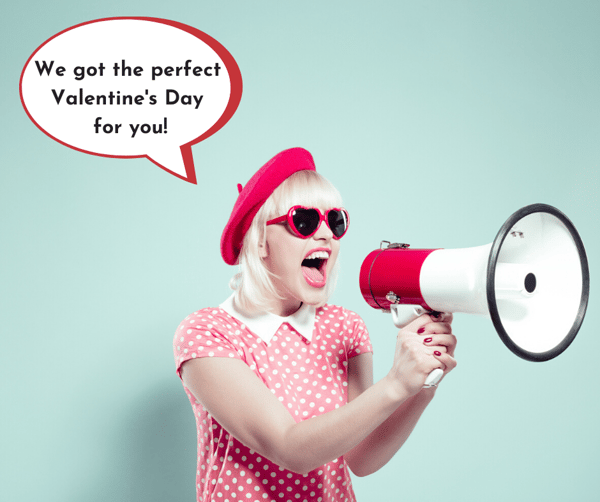 ---
2. Make it known and easy for your diners to reserve online
Do you already have an idea for your Valentine's Day menu or experience? If so, you're halfway there. Next step is to 'shout it from the rooftop' and make it known to your customers, through your social media channels, website, direct email marketing and post.
Now is the time that customers would be thinking of their Valentine's Day plans, so seize this moment and attach your restaurant name to their thoughts.
Even better, get started on early bookings to lock down numbers ASAP. Maybe you can offer an attractive incentive to encourage customers to:
Book early with a non refundable policy
Prevent last minute cancellations
Do you have an online reservations system in place? A survey conducted by TheFork (previously known as Dimmi) indicated that there is a 40% rise in mobile restaurant bookings and this trend will grow as we enter the cruz of a digital era. Therefore, it is critical for your venue to have an online booking platform that allows your customers to reserve easily and quickly, so that you can fill your restaurant in no time.
Did you know? We also integrate with leading partners so that you can have the best in the industry, bringing success to your restaurant and satisfaction to your diners.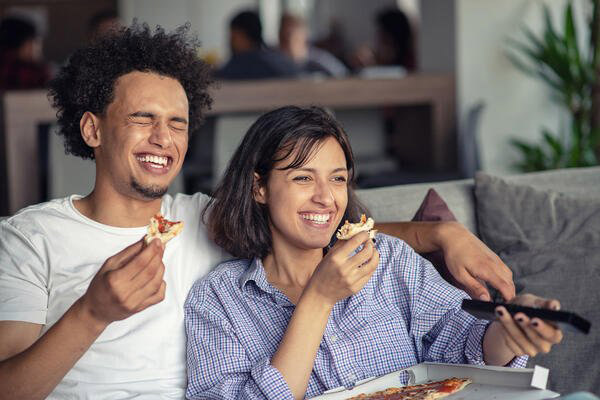 ---
3. Leverage an online ordering service for pick-up and delivery
Since the marketing boost of 'Netflix and Chill', it has become an internet sensation and thus changing consumer behaviours on how couples date and stay in with their favourite takeaway. Needless to say, there has been a shift for couples to stay in and watch their favourite 'rom com' or a trending TV series on Valentine's Day.
Imagine the amount of pick-up or delivery orders that will skyrocket through the roof! How are you as a business making the most of this opportunity to offer your services in many different forms?
We understand that it can be quite daunting to explore the aspect of online ordering and this is why it is so important to have your own online ordering system so that you can take control and make it a success.
Take advantage of this special occasion to incorporate some thoughtful marketing tactics. For instance:
Include a note for a special 'dine in' offer, encouraging your customers to get off the couch next time, and enjoy your service in your venue
Add an attractive offer so that they can redeem on their next online order
As a result, you can promote your brand, manage your own customer base AND encourage repeat business, a triple win from a single effort!
So get creative this Valentine's Day to attract new customers and re-engage with your current diners. Whether it is to dine in your restaurant or order online for a night in, be sure to create an experience they'll never forget and one that is fully owned by you, the merchant.
Subscribe to latest news and updates!