A POS integrated reservations system allows customers to make their dinner reservations online, anytime, anywhere. This reservation data is instantly synced with the venue's POS system. A reservations system helps you manage all your online bookings and reduces manual data entry and mistakes, keeping both staff and customers happy.
Introducing an integrated reservations system in the hospitality industry is becoming more important due to the change in customer behaviour. Many customers are afraid of missing out and making reservations to secure a spot at your venue.
"As a general rule, I think the mind shift has changed to if we go out, we make sure we book in advance."
- Kim Berkers, General Manager, Scott Pickett Group
---
Benefits of a POS integrated reservation system
1. Improved customer service and satisfaction
First impressions count, and with a POS integrated reservation system customers are kept happy. Customers can easily manage their bookings online on their own terms, table wait time is reduced drastically as customers don't need to wait for staff to find a table or move furniture around for their group. No longer will your venue need to worry about double booking a table, confusion or bad reviews.
Reservation systems typically allow the addition of notes to be added to customer bookings. These customer notes can range from the preference of where they'd prefer to be seated, to any dietary requirements or special occasion celebrations. These notes can be a huge help for staff, allowing them to be more prepared for the day. For example, chefs can plan out any special dietary requirements they may need to cater to, or tables can be moved prior to guest arrivals to accommodate customer preferences.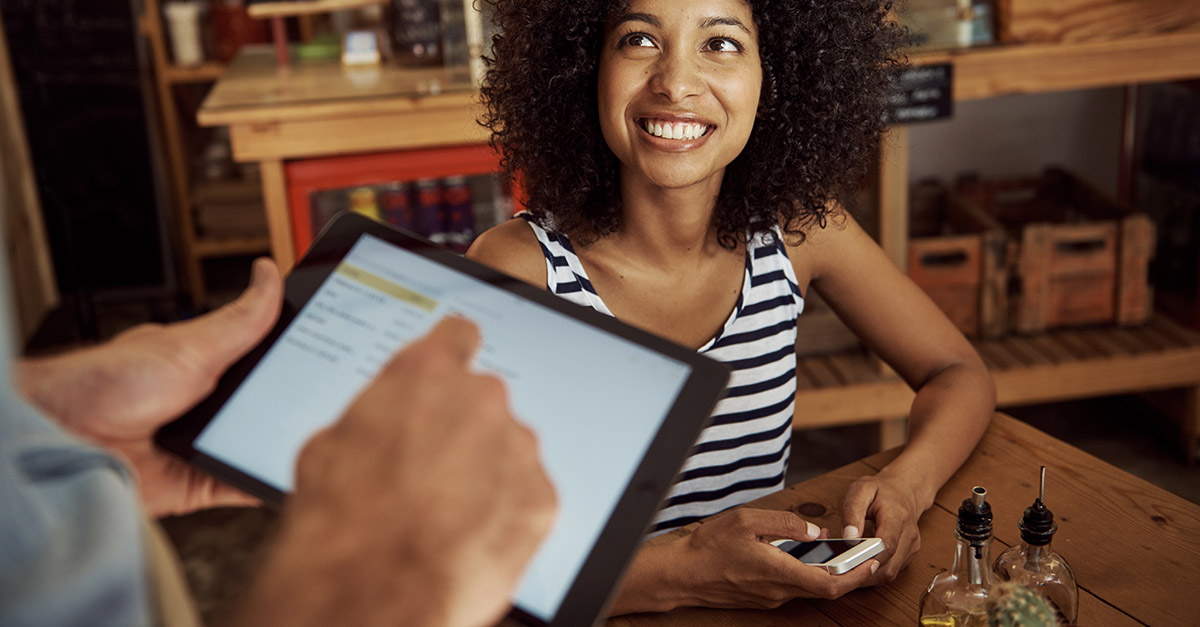 The note functionality may seem basic, but it can drastically improve the customer service provided. The simple act of wishing a customer 'happy birthday' or surprising them with a special complementary dessert increases customer satisfaction significantly and helps your customers feel valued.
2. Reduce the risk of no shows
There's nothing more disheartening for hospitality operators than restaurant bookings not showing up. However, this number can be reduced dramatically by implementing a POS integrated reservations system in your venue.
A reservation system can automatically remind customers about their upcoming booking via SMS or email reminders, so they won't forget. In some cases, after booking the reservation customers get sent a calendar invite that they can put straight into their calendars.
Deposits are another great way to help reduce the risk of no shows or last-minute cancellations. A reservation platform can take payments, deposits and credit card authorisations online to help reduce this risk.
3. Save staff time
It can really slow down processes having staff running off to answer the phone to take reservations. Free up your staff's time by eliminating the need to take phone reservations by moving it all online.
A POS integrated reservations system saves your staff valuable time by eliminating this double handling. A reservation system manages all the bookings automatically, saving you time and stress. This process becomes quicker for everyone with customers entering in their own details; they no longer have to spell out their names or worry about staff mishearing them.
These bookings can easily be managed through any POS terminal or tablets in the venue, allowing staff to update bookings whilst they are out on the restaurant floor instead of having to run back and forth between a specific POS terminal.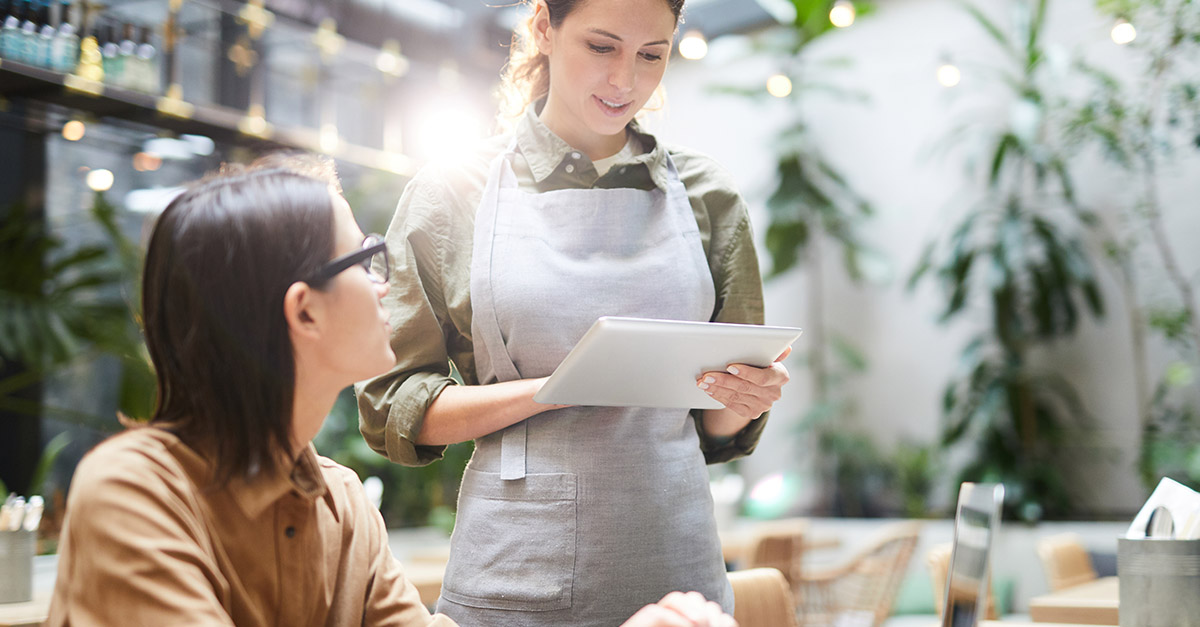 4. Better staff rostering
Staffing your venue can be a challenge, however, POS integrated reservation systems can help you forecast how many staff members need to be rostered by looking at the number of restaurant bookings. This type of planning can save you a lot in the long run when it comes to labour costs.
5. Reduce errors
Restaurant bookings taken care of through your POS integrated reservation system significantly reduces errors. The system eliminates double handling, leaving no booking mix-ups to chance.
6. Collect customer data
Collect and own your customer data using your reservation platform. This data can be used for marketing purposes and more.
Customers enter their details when making their online bookings, your restaurant can store this information in the reservation system as well as the POS system to make customer profiles. Customer profiles can help your business provide a higher level of customer service. A POS reservation integration allows you to access customer spend history, enabling your staff to suggest meals based on what the customer has previously ordered. This information allows you to better understand your guests, providing the opportunity to help boost customer loyalty.
Customer data can also be used for marketing purposes, when customers are making an online reservation, you can give them the chance to opt into your marketing materials and updates. All information collected in your customer profiles can be used to target your customers and make each guest feel valued and taken care of.
Recognise big spenders or regular customers that keep coming back for their loyalty and make them feel valued, creating better customer relations.
Provide a personalised touch by knowing what customers have previously ordered to make personalised suggestions based off the customer's likes.
Increase repeat business by leveraging the data to create automated marketing campaigns.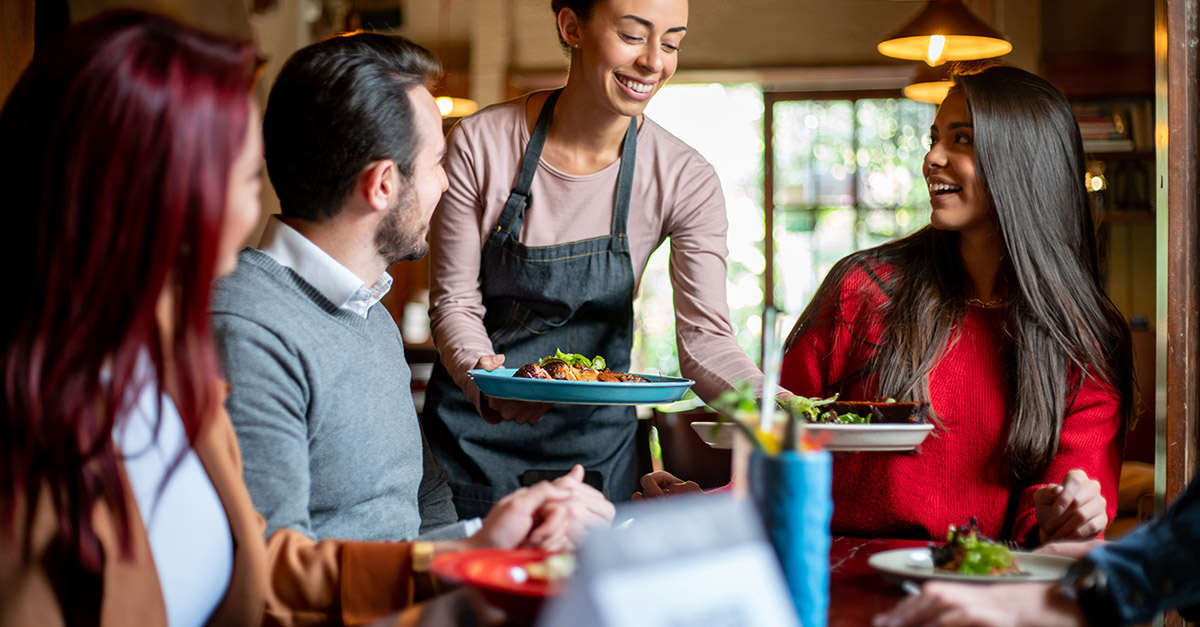 ---
Integrate with OrderMate POS
OrderMate POS integrates with leading reservation platforms including Seven Rooms and Now Book It. These platforms allow for a POS integrated reservation system to be implemented into your hospitality venue. Enable customers to make their own reservations online, any time they want. Allowing staff to focus their time elsewhere.
Sevenrooms is a guest experience platform that helps hospitality operators unlock the full revenue potential of their data. The platform enables operators to build direct guest relationships, deliver exceptional experiences and ultimately, bring guests back.
Now Book It is an online reservation, guest management and e-gift card solution. They allow venues to own all of their customer data exclusively. Now Book It provides restaurants with the ability to personalise their guest experiences via rich guest data and generate additional revenue via upselling features, gift card sales and an inbuilt events/ticketing platform.
A POS integrated reservations system allows information to flow between the reservation platform and your POS system. Allowing the front and back of house staff to know exactly what is going on with each table and have complete visibility of the restaurant floor.
A reservation system also helps reduce the risk of customers leaving your venue without paying. Staff can view live restaurant booking information from any POS terminal or tablet in the venue, allowing them to know exactly what is always going on.
OrderMate POS integrates with leading reservations platforms, contact us today and one of our hospitality consultants will talk you through streamlining your processes and implementing a POS integrated reservation system.
Subscribe to latest news and updates!