Most successful restaurant owners dream about rapid expansion to become the next big thing in the food business. However, with slimming profit margins and slow-moving markets, you need a resilient growth strategy that's historically proven to be efficient and profitable. That's where franchising comes into the picture.
Franchising is the only mechanism which allows a business to grow fast without giving up any control or equity. There are no capital restrictions, relatively less staff-related problems, and the unique feature to use other people's money to grow and expand. While it sounds almost perfect on the surface, the common assumption that a franchise is a "never fail plug-and-play" strategy is far from reality.
In our experience at OrderMate, food franchising still offers a unique opportunity for existing restaurant owners to grow fast, but the initial focus should be to create a robust foundation. With that in mind, here are the five essential tips that will help:
1. Start with one super-successful location
Ideally, you should already own one super-successful location which is making consistent profits. This means you're already proving to be an attractive business that offers a good proposition for people who would want to replicate your success. It becomes a live demonstration that your market concept works well. That's how you showcase the scope of a profitable franchise system that conveys vast potential. So ask yourself,
Do you have at least one successful location that can be used as a repeatable template for a franchise model?
Do you follow a set of procedures that could work well for multiple sites?
How important is it for your business to be located in an area with heavy foot traffic?
Consider the industry giant McDonalds. Being one of the first entities to introduce the concept of franchise-based business, they've always had the opportunity to pick the best locations. Once a location is decided, an immense amount of effort is applied to make sure that it is a success... and when the operating margins are substantive, they move to the next location. That's how McDonalds grows fast and boasts of more than 35,000 locations in more than 100 countries.
Pro Tip - There must be a reason why most successful franchises in the world started from one location. So focus on creating one restaurant/location and make it highly profitable, and only then think about expansion and franchising.
---
2. What's the culture of your franchise brand?
One of the biggest mistakes many new businesses make is operating without any real mission or values system. This means that your business culture is automatically driven by the personality of your employees, profits, or immediate results. Since there are no fixed guidelines, your team members don't know what's important to them on a short and long-term basis.
For instance, everyday situations like following a dress code and how you treat dissatisfied customers are something that needs to be handled as per a fixed set of rules or guidelines. There should be a charter which needs to be followed every day - a set of instructions that is driven by values and results you want.
Any action that is in absolute contrast to the company's culture and value system should become instinctively unacceptable. This makes it so easy for you to manage your growing restaurant business because you can have a set of rules to follow across locations (something that's a must for aspiring franchise businesses!) This is how you develop a brand and create a culture.
Again, let's study McDonald. McDonald's Hamburger University was created in 1961 with an aim to teach franchisee owners the secrets of running a successful venture. With this evolutionary step, McDonald created a dominant culture of learning, which helped them become a reliable brand across locations.
Pro Tip - Most successful franchises have their own set of guidelines (and culture). If you don't have a list, you can always include the most reliable employees to develop and define your culture, which is also the best way to empower them and boost their morale.
---
3. Have a specific long-term plan for business growth
Having a specific plan of action before getting into the franchising business is so important. Vague goals like "to grow aggressively in big cities" isn't an excellent plan to strive for. This complete lack of specificity would never let you meet your actual business objectives.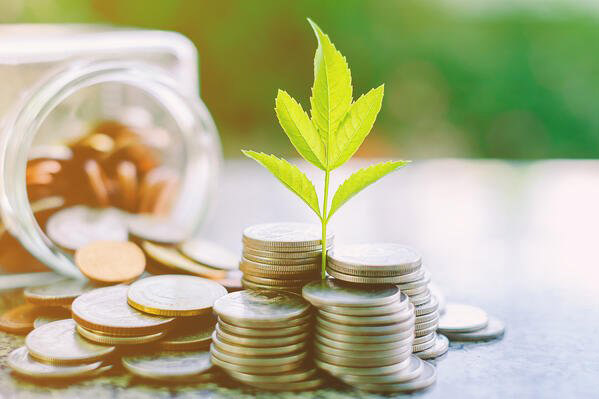 Also, it's important to note that most initial plans are pretty iterative. The situations change based upon your scale of growth, industry laws, availability of the current resources at hand, or something else. A multi-pronged growth based approach which allows regular fine-tuning at every stage is the need of the hour.
With a single-minded focus on being generous and philanthropic, Jeff Sinelli, founder of Dallas-based sandwich franchise Which Wich, transformed his venture into a big industry name, and grew at a rapid pace. The idea is pretty simple. They want to make the world a better place (which also happens to be their mission statement.) Which Wich now has more than 500 stores - a perfect example of focused growth.
Pro Tip - Here's the key to road-mapping franchise growth. Start with the end in mind and work backward to get to the desired number... and it should be a specific goal. For example, as a franchisee you may experience a 30-percent increase in sales, but is that enough for you to achieve your overall goal of selling three franchises to reach where you want to be by the end of the year. Your growth goals should have a specific "by when" date with a clear deadline.
---
4. You need an active social media strategy
Most restaurants and food businesses fail to capitalise on the initial opportunities for customers to spread "good word." That's almost a crime, especially in the age of social media when credibility and community validation trumps over any other kind of marketing initiative.
So if you're planning to get started in a food franchise business, make sure that your brand is instilled with required digital marketing tools to enhance your presence through social media mentions, retweets, views, etc. Happy customers should always be encouraged to share their experiences with an audience.
Using social media to make share-ability a priority is something that keeps you in the news all the time. You can leverage existing customer networks and stay ahead from your competitors.
Consider the Ontario based restaurant, Burger Revolution. As a part of a social media marketing initiative, the management decided to keep the local customers informed on the exact number of remaining burgers for the day. The core idea was to create intrigue, mystery, and a sense of urgency. In a short amount of time, this became a simple strategy that separated Burger Revolution from their competitors.
Pro Tip - Discover the specific forums, communities, and groups in which your customers hang out. Then you can try to leverage their existing networks through an organic word-of-mouth campaign. It's not going to be easy, but it's completely worth it.
---
5. Get the right tech, tools & equipment
Having an awesome place to work has a lot to do with the tools your employees use. With the right kind of technology, equipment and environment, you can see them flourish and motivated (which leads to an insane amount of productivity.) On the flip side, low-quality shoddy equipment, which is reaching the end of its lifetime, can present serious safety risks while keeping the employees disengaged. Exposed wires, broken components, and obsolete cooking equipment can cause injury to your employees - making it impossible for your brand to gain any traction.
Here's an example. Choosing the right POS (point of sale) system can help you carry out crucial tasks in a structured and organised manner. If you are confused about choosing the right one for your restaurant, here are 3 pointers that should make it easier for you:
Relevance to your business - If you're planning to expand at a fast rate, make sure you choose a restaurant POS system that can cope up with many simultaneous transactions for different kind of products. The system should be specifically built for a food franchise business ... and not for a generic retail environment.
Easy and efficient to use - Don't forget to demo the POS software and understand whether it can be adapted to your specific needs. Then decide whether you see the potential for upscaling fast when your business grows.
After-sales service - When you're choosing between vendors, consider the history and the customer testimonials, which gives you an idea about the level of after-sales service and the quality of the support team.
Pro Tip - Prioritise and invest in the industry best technology and equipment - something that's going to serve you in the near future. Having the right tech is a sure shot way to have a significant impact on the long-term success of your franchise business.
To discover more about an end-to-end hospitality POS solution that helps you achieve operational excellence, attract and engage more customers with leading innovations such as online ordering, @table ordering, self-serve kiosks and many more, talk to an OrderMate Sales Consultant today on
or email us at
.
---
Concluding thoughts
All food franchise businesses are not all created equal - like every pizza is not the same. You need to be patient and passionate at each stage, both of which may sound like a given, but far from being common.
You need to understand and be interested in day-to-day mechanics, inventory problems, and fluctuating profit margins. It's never going to be easy when you must wear many hats all day, every day. The only thing that will get you through is the unrelenting desire to expand your footprint.
You might make a few mistakes along the way. However, your willingness to adapt and learn will determine your success in the long-term.
At the end of the day, every franchise business works like a machine - what you put in it, you will get out of it.
Are you up for the challenge!
Subscribe to latest news and updates!