As restrictions ease and Australia's hospitality scene is coming back to life, many hospitality owners and operators are looking for creative ways to reopen or reinvent the way they run their business.
Our industry is full of creative business minds, however implementation of systems, processes and strategies can be challenging. We spoke to Food Beverage Logic, who are experts in packaged educational experiences for hospitality owners/operators on how they are helping the industry rebuild.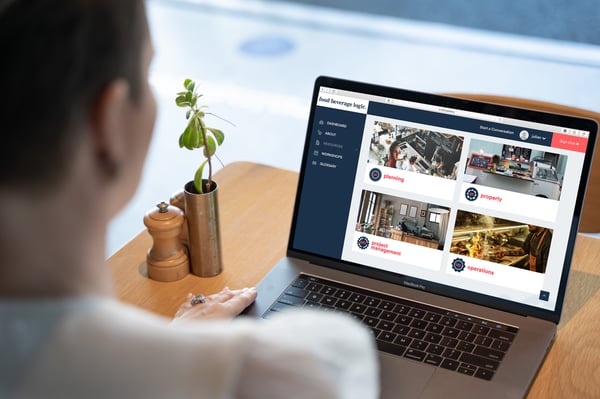 About Food Beverage Logic
Specialising in hospitality ownership, the team at Food Beverage Logic consists of retail and hospitality veterans who have turned decades of experience and knowledge into tools and micro-educational services.
They have formulated The Pillars4 System covering every aspect of owning and running a hospitality business. At the moment, they are working with the industry in a variety of ways to build a more successful 'hospitality 2.0' here in Australia.
At Food Beverage Logic, the focus for the last few years has been to distil the processes and systems that lead to success and profitability in cafes and restaurants. One of the most useful areas for hospitality operators to examine now is their operations and the link to profitability.
---
How Food Beverage Logic Works With Venues
New business owners
Food Beverage Logic uses workshops to guide owners through all the stages from planning to site selection and operational procedures, including financial and admin tools.
Existing business owners but want to perform better
Food Beverage Logic's four-pillar system is streamlined to whichever stage that the owner needs help with. Each pillar is easily accessed through an online portal and owners can engage with material and tools on a per-area basis
Passionate about food but lack of business management knowledge and skills
The team at Food Beverage Logic can audit the venue and recommend the necessary tools for the business to grow sustainably (currently only available in Queensland and Northern NSW, COVID restriction dependant)
---
What Food Beverage Logic Recommends Now
While the restrictions are easing and the industry is on the path of recovery, hospitality businesses need to maximise their profit. To achieve this, the team has recommended two tools as the absolute necessities: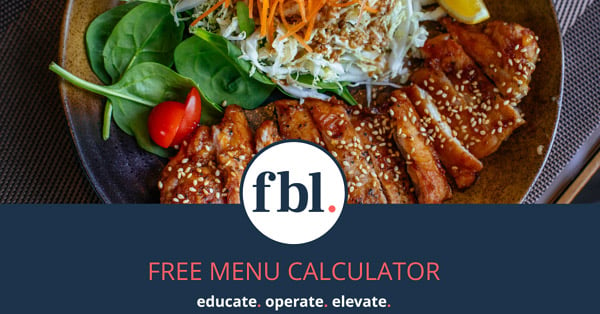 1. Menu calculator
Using a menu calculator with EVERY item you sell, including coffees, drinks, cakes and meals will provide a clearer picture of the costs and profits per item. This will help operators and owners to decide which items are the best choices to keep on the menu and which to remove until healthier economic times.It is easy to use and highly effective, the necessary instructions are available on the sheet itself.
2. Weekly P&L
It is important to understand the financial health of your business consistently. Entering all the invoices and costs, as well as all forms of takings etc is an easy weekly exercise that provides massive benefits.
By engaging with Food Beverage Logic's financial tool, owners and operators will find it very easy to use and interpret the data, as long as they spend maybe one hour a week entering their costs and sales figures. It will become a gold mine of information relating to patterns, profitability and potential warning signs.
---
Benefits of Food Beverage Logic
Understand how the industry works and how the hospitality business can grow - Food Beverage Logic offers solutions to problems that the majority of owner-operators in the industry face daily, in both operations and business management level.
Easy and simple - The team has developed industry-specific business management tools with ease and simplicity in mind that will work for hospitality businesses, the only thing that owners and operators need to act on is CONSISTENCY.
No need to go through a lengthy course - Food Beverage Logic is an educational company with a difference. The aim is to provide the tools and workshops that owners and operators need and learn how to apply them directly into the business, nothing left to figure out!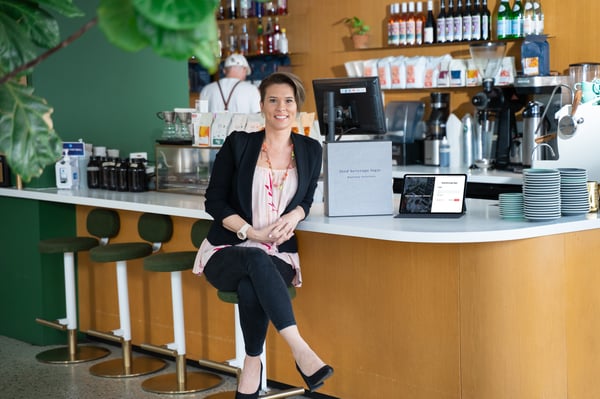 Food Beverage Logic made it extremely easy for all hospitality owners and operators in Australia to take control of their businesses affordably with curated tools and knowledge. Based on the industry's best practice, their resources are certainly helpful and valuable.
And to make it easier to get their useful tools to trade as profitably as possible, Food Beverage Logic is offering a 20% discount on all their resources. Just remember to key in OME-20 in the Coupon Code field upon check-out.
Subscribe to latest news and updates!