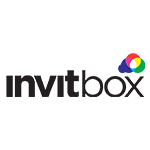 About Invitbox
Invitbox is an accounts payables solution that sits between your suppliers, your accountancy software & OrderMate.
---
How we work together
We receive bills directly into an online mailbox, strip out all the line by line product data automatically, price check every item for overcharging and move the bill into your accountancy software and OrderMate. So you get 100% accurate data to your systems within minutes, whats even better is you can say goodbye to filing paper copies of invoices, Invitbox will store your bills in an ATO approved online filing cabinet for 7 years.
To start your 30 day free trial, head over to their website and register your account. For OrderMate set up instructions please follow this link.