Are you tired of chaos and commotion in your kitchen? It's time to take control with a powerful tool - kitchen touch screens (KTS). They're a game-changer that can boost your kitchen's speed, accuracy, and productivity.
By providing real-time information at your fingertips, managing orders becomes a breeze. It ensures that dishes are delivered on time, errors are prevented, and orders get out to customers as quickly as possible.
With a KTS solution, you can reduce wait times, increase order accuracy, and free up your staff to focus on other important tasks.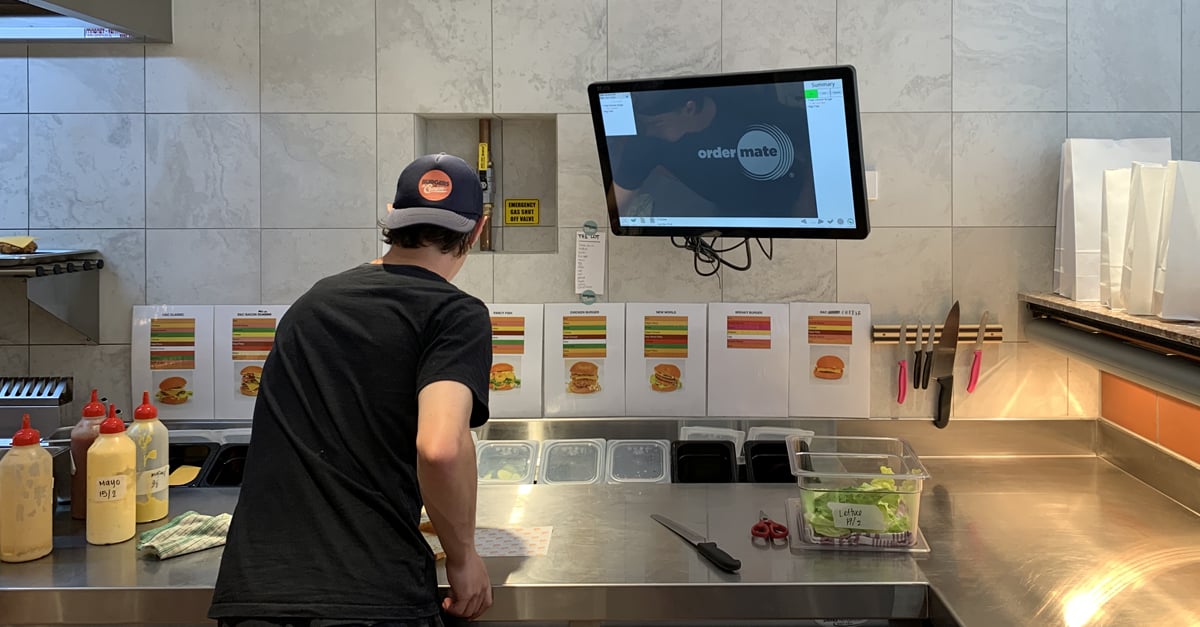 ---
What is a KTS?
A KTS takes interaction to the next level by allowing staff to interact through touch. With this innovative technology, traditional paper dockets are replaced and displayed on the screen.
The primary purpose of a KTS is to route orders from your POS system to the appropriate restaurant stations, kitchen, bar, coffee etc. This enables seamless communication between your front and back-of-house teams, with orders appearing immediately on the touchscreens or tablets for staff to manage. Staff can easily move, bump, and mark items on the screen, making order management efficient and accurate.
You may have heard of kitchen touch screens being referred to as bump screens, kitchen display screens (KDS), kitchen order display systems (KODS) or kitchen video screens (KVS). Despite the name, the purpose remains the same: to improve kitchen efficiency and ensure timely and accurate order preparation.
---
Why digitalise dockets?
Digitalising dockets through a KTS solution has numerous advantages for your operation. Firstly, it eliminates the clutter caused by paper dockets and helps keep your chefs on track. With orders sent straight through from the front-of-house to the kitchen, there's no risk of dockets getting lost due to printer issues, falling on the ground or being misplaced. Instead, when adding a prep docket to the KTS, it will be added to the end of a 'Queue' of dockets displayed on the screen. Additionally, digital dockets help reduce foot traffic and congestion in your venue, as staff no longer need to crowd around the printer to grab a new docket.
"Saves paper, very reliable, we can't fault it!"
— Danial Caneva, Burgers & Cream
Using a KTS solution also reduces paper waste in your kitchen, making your operations more sustainable. Eliminating the need for paper dockets, printers, paper rolls, and ink. Going paperless means cost savings, reduced carbon footprint, and meeting customer expectations for businesses to prioritise sustainability.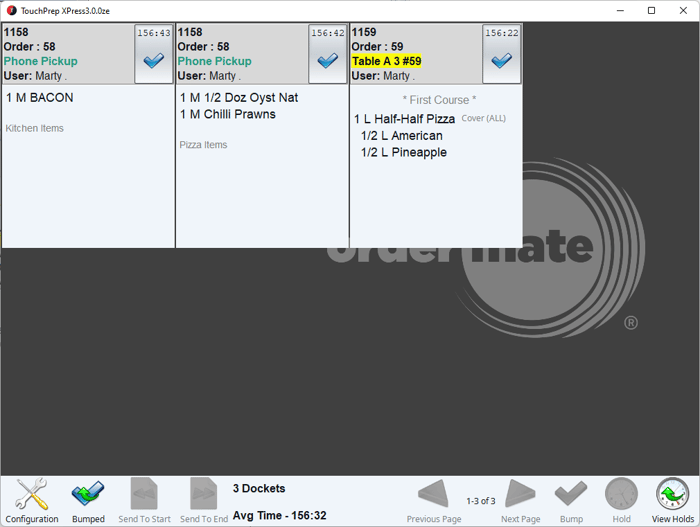 ---
OrderMate Kitchen Touch Screens
OrderMate KTS offers a vast array of features designed to help your venue run smoothly, no matter how simple or complex your operational needs may be. Here are just a few features and functionality that can make a big difference:
Rearrange, hold and bump dockets.
Kitchen staff have complete control over incoming dockets with the ability to rearrange, hold and bump dockets as needed. Your kitchen can operate with maximum efficiency and flexibility.

Stay on track with real-time stats.
Keep track of your kitchen's performance with real-time stats and feedback. The KTS can display average times, numbers, and more, so you always know how your kitchen is performing.

Keep your chefs informed and focused.
The KTS allows chefs to quickly identify their dishes and keep an eye on what's being prepared in other areas of the kitchen, so everyone stays on the same page.

Don't miss a beat with sound notifications.
The KTS can be set to emit an alert whenever a new docket arrives, ensuring that no order gets left sitting for too long.

Efficient Order Management with Snapshot Summary Panel.
The summary panel provides a quick snapshot of both Live and Held dockets, helping chefs and baristas stay on top of their orders.

Reduce Wait Times and Boost Productivity with Configurable Docket Alerts.
With our system, you can configure a specific amount of time that a docket can be held before it starts flashing a designated colour, drawing attention to the order and prompting action, helping staff improve their productivity and reduce wait times.

Customise a KTS workflow to your needs.
Consolidate and print dockets later based on local time, ensuring that all food comes out together. With our KTS workflows, create a seamless assembly line process where different stations handle different parts of the order, and everything comes together at the end.

Keep customers informed with ETA display feature & SMS notifications.
Improve customer satisfaction with the ETA display feature for online orders. Keep customers informed about when their food will be ready, reducing wait times and enhancing their overall dining experience. We can also trigger an SMS notification to be sent to the customer when their docket is bumped, letting them know their order is ready for pickup.

Keep things organised with colour-coded dockets.
Allow staff to set alternating colours per printer, making it easy to keep track of orders and ensure that everything gets prepared on time. The colours can also be customised for different account types, such as table orders, delivery orders, and pickup orders. This added level of customisation and organisation will enhance your kitchen efficiency.
---
How our customers use KTS?
Royal Stacks
During busy periods, the kitchen is divided into two teams, and the KTS dockets appear on the screen in alternating red and blue order. This color-coding system allows each team to focus on their respective colour dockets and work efficiently, resulting in the ability to produce twice as many burgers. In short, the KTS system helps streamline kitchen operations, improve efficiency, and increase productivity.
"At Royal Stacks, we've been using OrderMate's KTS system for some time now and it's been a game changer for our kitchen operations."
— Dani Zeini, Royal Stacks
---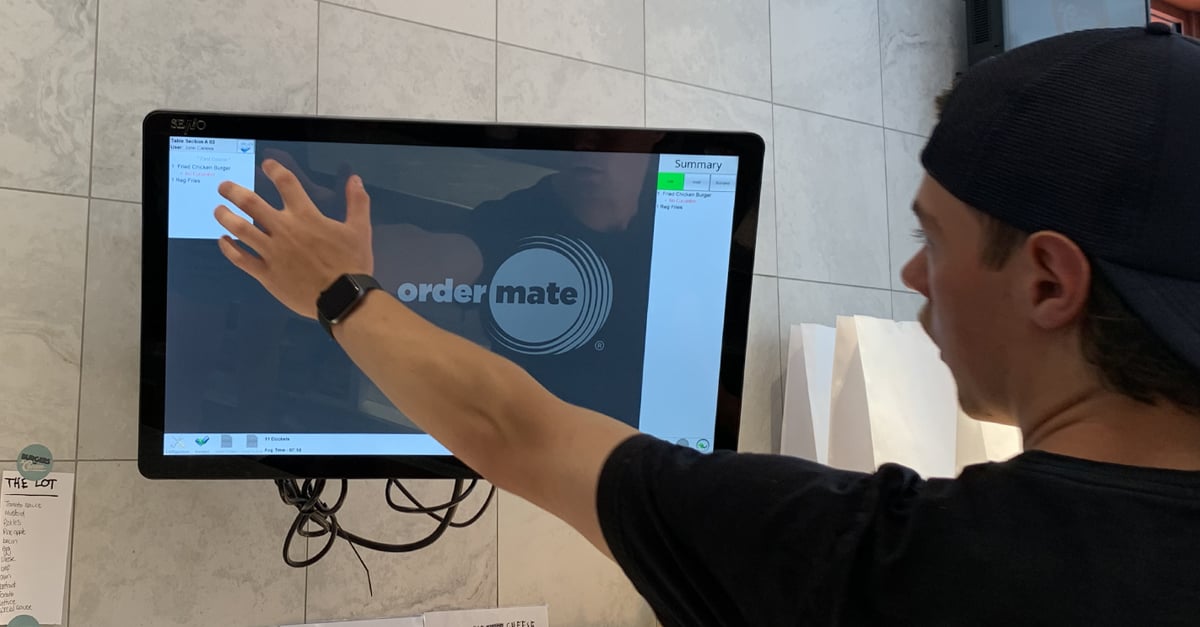 KTS screens are popular in quick service restaurants (QSR) and fast-paced environments with busy takeaway menus.
A KTS solution equips your kitchen staff to have a better handle on all the dockets coming in. With a KTS, you have the flexibility to organise orders in a way that works best for your kitchen, streamlining processes and minimising wait times, resulting in an improved overall dining experience for your customers.
The beauty of a KTS lies in its ability to display orders in real-time, providing all members of your kitchen staff with an up-to-date overview of the orders coming in. This means that everyone from the head chef to the line cook can keep track of orders, ensuring that dishes are prepared and delivered with maximum efficiency.
Subscribe to latest news and updates!