The seamless nature of OrderMate in conjunction with Tyro payments offers feature rich EFTPOS that improves your customers' payment experience, streamlines your business processes and increases your bottom line. Ensuring that your staff can serve customers faster and give them the service they expect from your hospitality operation. Whether your business is more quick service over the counter or a fine dining restaurant that offers personalised at table service – our Tyro integration makes sure every payment is securely transacted and information is seamlessly communicated to the Point of Sale terminal.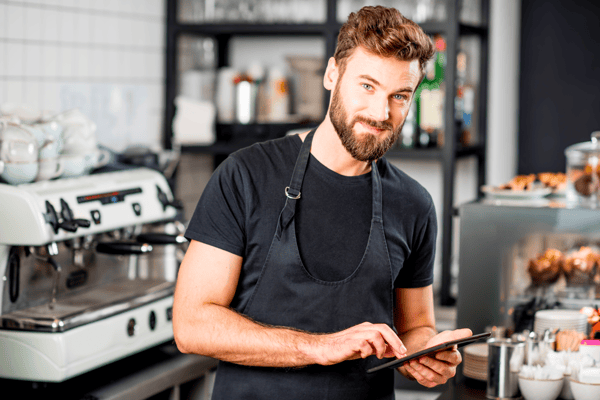 In terms of reconciliation, the integration with Tyro eliminates keying errors and ensures that the end of day totals will always match the funds deposited into their bank account. Plus, access to real-time reporting means you can view reports, print statements and better manage your EFTPOS costs from anywhere, at any time.
At the end of the day, the primary focus within the hospitality industry is to provide quality customer service to your patrons who dine at your business. From the moment they walk in until the moment they walk out, you want to ensure they have a premium experience that will keep them coming back.
Splitting the bill is a point of contention for both operators and patrons alike. Nothing is more awkward than everyone looking into their wallets to realise no one has the correct change for their ordered meal. Our integration with Tyro ensure that each patron can pay for their allotted meal and tip accordingly all whilst it seamlessly communicates with the POS terminal. Below is a quick video which explains how the integration works:

The two integrations combined enable your staff to deliver true hospitality specifically when it comes to transacting payments. We would like to offer our OrderMate customers an exclusive promotion to get on-board with Tyro EFTPOS. Sign up to one of our Care Plans before the end of June and our friends at Tyro are offering OrderMate users three months free rental on Tyro hardware.
For more information on this promotion please email the team at
.
Subscribe to latest news and updates!