If you're a start-up restaurant operator, you're probably realising that the expenses involved are no joke. Perhaps you're focused on serving good food and achieving an inviting ambiance. In the process, you forget that you have to earn and save money along the way. Remember, the end goal is still profit; that's why you need to avoid overspending. Putting these factors into consideration, it's important to take note of the most essential expenditures. This, before shelling out your hard earned cash. Such move is a must because with this, you can keep your budget under control. So let's discuss the things that restaurant operators overspend on. By becoming acquainted with them, you can make adjustments and increase your start-up company's success potential.
Technology
In the 21st century, technology is something that we can't live without. However, you need to ask yourself if your restaurant needs to go all-out in this aspect. In some cases, being too high-tech can be financially bad for your business. That being said, it's best to prioritise two things: eliminating long lines and improving efficiency. This is where a point of sale (POS) system comes in handy. With it, your employees can take orders via mobile tablets and your kitchen crew can instantly prepare them. This not only cuts long lines and boosts efficiency, it also improves customer experience. All these are achieved without putting a strain on your tech budget.
---
Marketing
The pressure to compete with established companies is common among start-up restaurant operators. This shouldn't be the case. Because chances are, you may overspend in an effort to market your hospitality business. This is most true if you're not well-versed in marketing. To add, in this age of social media, it's almost close to impossible to burn a hole in your pocket. For instance, you can tap Facebook, Twitter, and Yelp, among others, to engage with your customers.
It's important to note also that a POS system can be handy in the marketing aspect. How? You ask. By integrating the said system to an email marketing software. By doing so, you can create and manage your subscriber list, campaigns, reporting features, and so on.
---
Kitchen equipment
Kitchen equipment are vital in the hospitality sector. Again, it's important not to overspend in this aspect. So, compare various options that are out on the market. Which is a lot easier nowadays because you can do it from your home; thanks to the Internet. You can also consider second-hand or refurbished alternatives. Remember, it's essential to spend time and effort to find appropriately priced kitchen equipment. Not addressing this may wreak havoc to your business.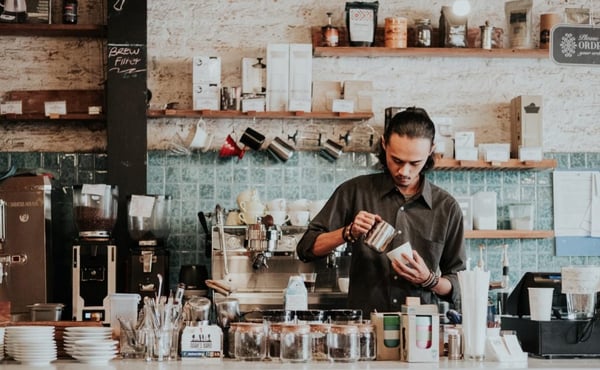 ---
Food expenses
Managing food expenses is a must regardless if you're a start-up or otherwise. So, evaluate your menu before it's too late. In the process, identify waste areas by analysing the amount of food that returns to the kitchen. Afterwards, reduce its volume, but don't change the price. Furthermore, don't overbuy ingredients. The fresh tomatoes, onions, lettuce, and others, won't last for a long time.
---
Summing up
There are a myriad of expenses that you have to cover if you're a start-up restaurant operator. And because of this, there's a high chance that you may overspend, especially if unexpected expenditures arise. Hence, you need to pinpoint the culprits, then plan a budget, and stick to it no matter what. It may require tons of effort, but it may do your business good.
Subscribe to latest news and updates!