Running a profitable food and beverage business requires more than just providing a great experience for your customers. Regularly reviewing and understanding your key numbers will help you to make smarter decisions that drive increased revenue and maximise profits.
Whether you are looking to open a new venue or grow an established business, your POS system reports are a great source of data.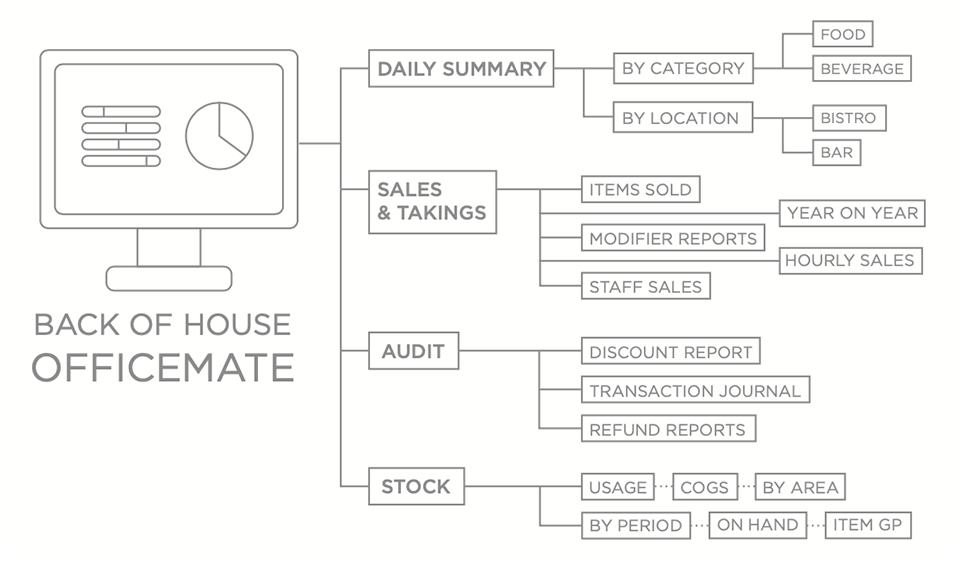 From sales numbers to inventory to staffing, OrderMate has a range of POS system reports made available to our venues. By analysing insights from these core categories, venues will be empowered with a greater knowledge of their business and be able to point out areas of strengths and opportunities to make necessary changes more proactively.
Here are our top 6 POS system reports recommended by our consultants:
1. Daily Summary by Category report
Every venue should be familiar with this report, particularly for weekly/monthly management meetings. It lays out the overall financial health of your business by providing a summary of sales, debtor activity, productivity and reconciliations, as well as a percentage of sales separated by categories for the week.
---
2. Sales to Takings report
With this report (which can be exported as a CSV file), owners and operators can review their sales, takings, discounts and surcharges for any particular day. Bookkeepers and accountants will love this report to reconcile any differences between the sales on a given day, and the actual takings received.
TIP: Do you know that you can save your favourite reports to your Favourite folder in OfficeMate?
---
3. Half Hourly Sales Breakdown or Weekly Sales by Hour report
Both reports reveal the flow of orders as a trend to predict staffing requirements and identify waves of opportunities.
Do you have enough staffing for your peak periods? Can you monitor your sales live and adjust your roster accordingly?
Similarly, how are you boosting sales for your off-peak periods? For instance, your restaurant can offer a promotion or different menu items to encourage spending.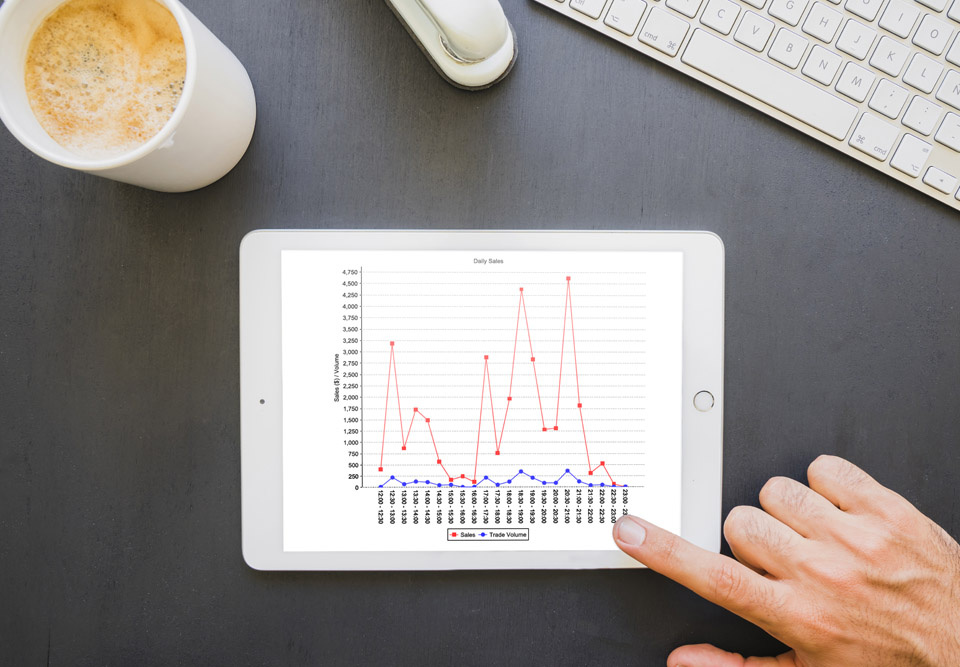 ---
4. Items Sold report
Venue operators rely on this standard product mix report to analyse the historical sales of individual items. When changing the menu or brainstorming for new menu items, it is essential to reflect, assess and make decisions based on the sales history of both high performing menu items, as well as those that aren't selling.
TIP: Our report provides advanced filters that will allow you to focus the search by time, period, shift, item category and item name.
---
5. User Tables report
This report shows the average total sales per customer based on each staff individual.
To operate a successful hospitality business, venues depend on staff to not only provide great experiences but to ultimately 'sell more' and increase the dollar per head spent by your diners. It is critical to have an overview of how your staff is performing to recognise strengths and training opportunities.

---
6. Staff Sales report
After looking at the user tables report, venue operators can run a staff sales report as a detailed performance breakdown by reviewing specific menu items sold by each staff member. This is great to see who is selling your specials, desserts, or top-shelf wines.
Based on this report, you can have a deeper understanding of which staff requires what sort of training and build incentives to reward staff who sell over a specific item or category.
Entree Selection

Main Selection
---
It is common for business owners and operators to run with their gut-feeling and make decisions based on what's happening on a surface level. Operating with your instinct is useful however there may come a time when numbers tell a different story, and you will never know until you start looking at your data.
Here at OrderMate, we are committed to helping hospitality operators run better businesses so you can focus on doing what you do best. Get in touch with our consultants to find out how you can increase sales and make informed decisions faster with OrderMate POS.
Subscribe to latest news and updates!