Pancho's Mexican Villa Restaurant update their dated POS system with OrderMate.
We have partnered with the team at Pancho's Mexican Villa Restaurant for many years and when they approached us seeking to upgrade their dated POS system, we were very excited and ready for the challenge. Their main goal was to be able to access a robust POS system that could handle multiple combos such as discounts, loyalty programs and software integrations while maintaining a speed of service that they have become well known for.
---
SOLUTION
We met with the team at Pancho's several times to identify the main objectives from their outgoing system. These included:
Fast, reliable and accurate orders every time.
Multiple promotions running at the same time to accommodate the family first nature of the venue.
Local support provided by a WA team that knows their business.
Custom receipts for their customers.
The reputation that Pancho's restaurant already has for quick service meant there was no room for error when we installed the new POS System. 21st's dedicated team of Tech's made sure that the restaurant's new Australian designed POS system was ready to go as soon as it was rolled out to the staff.
There is a lot of detail in their restaurant menu with different dishes having different options. Therefore we had to ensure that absolutely all bases were covered before the system went live.
---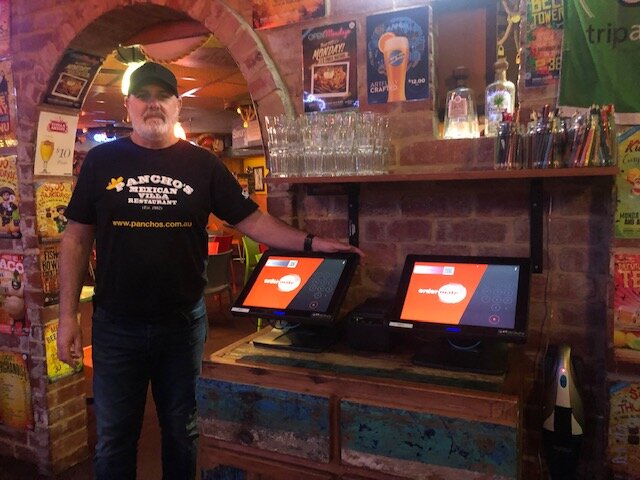 OUTCOME
A fantastic result for a super busy restaurant and nothing but high praise for the team who undertook the design and installation of this system.
"We have had the system in for a week and we have not had one single wrong order since it's been installed."
- Neil from Pancho's
NOTE:
This blog was first published on 23/11/2021 by 21st Century Business Equipment.
21st Century Business Equipment is the leading POS and Hospitality Solutions provider in WA for over 35 years. 21st Century understand your time is better spent running your venue, so their technical support operate 24 hours a day, 7 days a week, 365 days a year. With a wealth of experience, in depth industry and local knowledge, their team of professionals can consult, design and commission your OrderMate POS Solution and back it up with local 24/7 support. With a showroom and operations located in West Perth, 21st Century Business Equipment are your local award-winning hospitality solution partner 4 years running.
Subscribe to latest news and updates!