Nestled in the heart of Daylesford, The Farmers Arms Hotel stands tall as the oldest pub in the region, boasting a rich history spanning 166 years. Despite enduring a tragic fire where the original building was burnt down, the venue was rebuilt with the help of the local historic society, carefully restoring it to its former glory. Today, The Farmers Arms stands as a beacon of heritage preservation, actively engaging in community work and serving locally-sourced produce, wines, gins, vodka, and beers.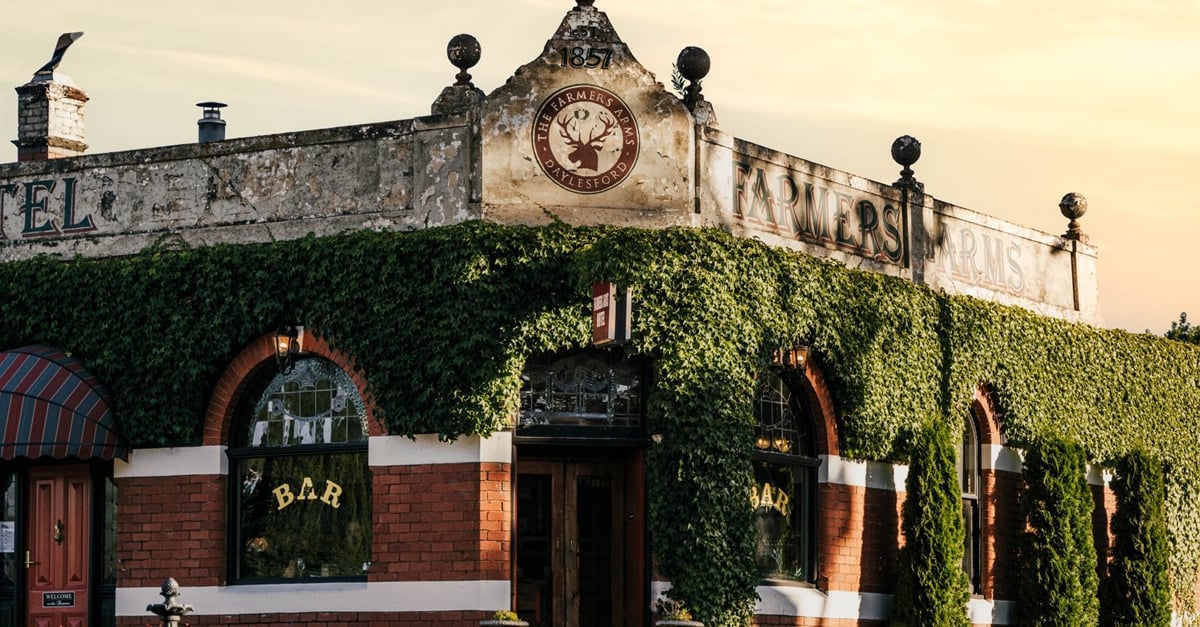 For countless years, The Farmers Arms has been a beloved establishment, and to ensure its prosperity for many more years to come, management knew they needed to update the way they were operating elements of their business. After taking a look at operational elements, they identified they needed a new POS, and more specifically, a POS that was easy to use and that would put customer experience at the forefront.
We had the pleasure of sitting down with Ash Calnan, the venue manager, to delve into the venue's rich history and their firsthand experience with OrderMate.
---
User-friendly POS
At The Farmers Arms, the OrderMate POS has seamlessly integrated into their operations, enhancing service efficiency and streamlining the order process. Ash praises the system's user-friendly interface, which has allowed new staff to quickly adapt and deliver a high quality of service.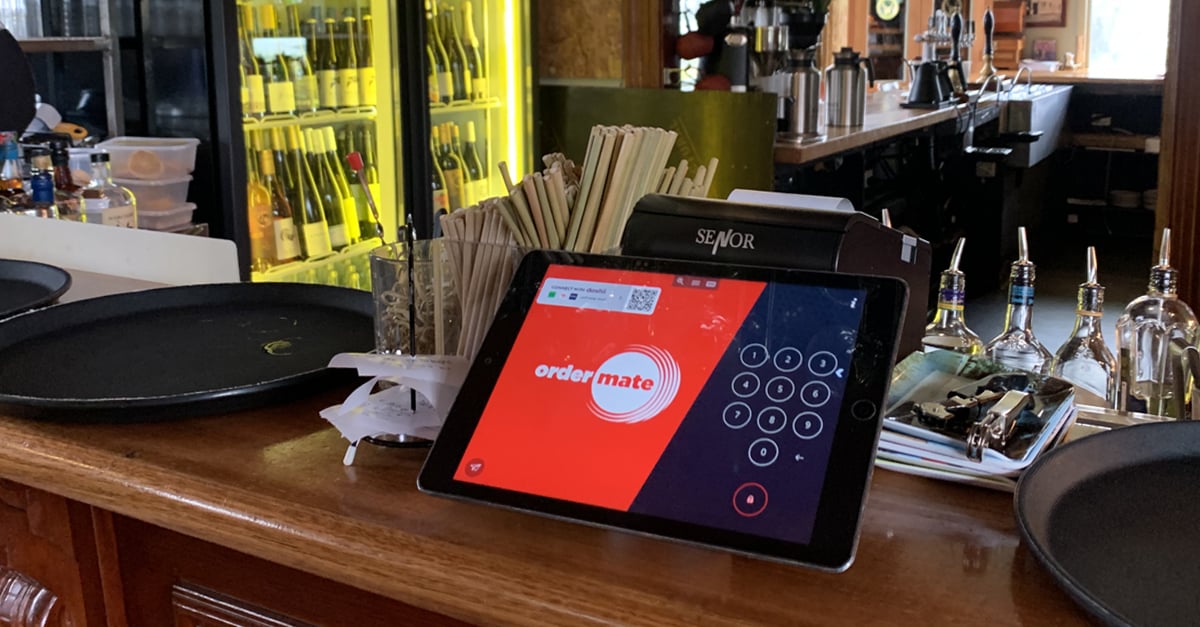 "OrderMate is incredibly user friendly and easy to use. We just don't have any problems with it."
---
OrderMate Solutions
OrderMate is a highly customisable and feature-rich POS solution, making it the perfect fit for most hospitality venues. The Farmers Arms team absolutely love this about OrderMate. As Ash puts it, "all the different features offered by OrderMate allows us to streamline our day-to-day tasks, saving precious time and effort."
Below are just a few features that The Farmers Arms have set up with OrderMate which helps them streamline their day to day operations ensuring a seamless customer experience.
Multi-course Dining
The Farmers Arms offers multi-course dining options, and OrderMate seamlessly integrated this feature into their setup. This enables efficient handling of multiple courses, simplifying the order process for staff saving them valuable time.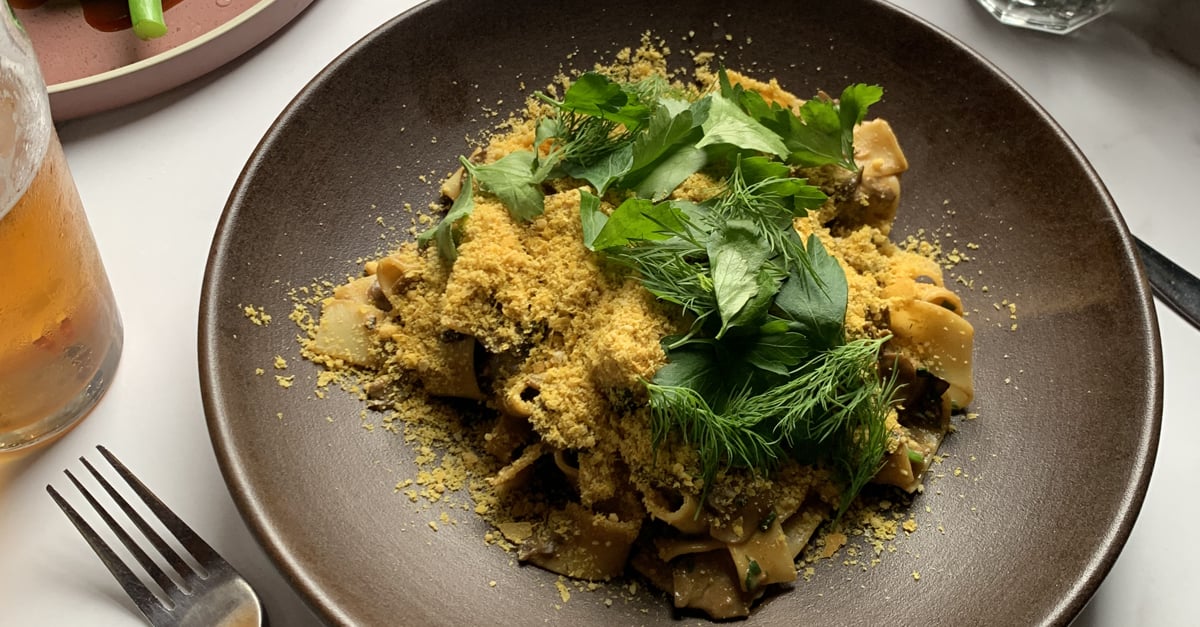 Customisable Buttons
OrderMate's Customisable Buttons have been a game-changer for the team at The Farmers Arms. Staff can now make quick adjustments to orders without constant trips back and forth to the kitchen, significantly improving overall efficiency during busy periods.
Bar Tabs Management
Given the bustling front-of-house operations, OrderMate's Bar Tabs Management has been invaluable to the team as customers move from bar to table. It ensures smooth order transfer, streamlined payments, and avoids missed payments, improving the overall customer experience.
"Our bar at the front can get extremely busy, so it's crucial for us to stay on top of people's bar tabs. With OrderMate, we can process transactions quickly, keeping our queues short and minimising customer wait times."
Ingredient Visibility
The Ingredient Visibility feature as Ash puts it is a "game changer"! Allowing staff to view all ingredients listed in each menu item, reduces the need to disturb the kitchen staff. This feature has become more crucial than ever for the team at The Farmers Arms with the increasing number of customers with allergies and specific dietary requirements.
The transparency ensures smoother coordination between the front-of-house and the kitchen, leaving staff feeling confident when broached with customers' questions, resulting in a harmonious dining experience.
Tyro Integration
OrderMate's integration with Tyro eliminates money-handling mistakes and expedites service with pay-at-table functionality, resulting in enhanced customer satisfaction and a streamlined service flow.
"The pay-at-table flexibility with Tyro has been fantastic! Our customers love it because they don't have to line up anymore. It adds to their dining experience with us, bringing the terminal right to their table for a smooth and convenient payment process at the end."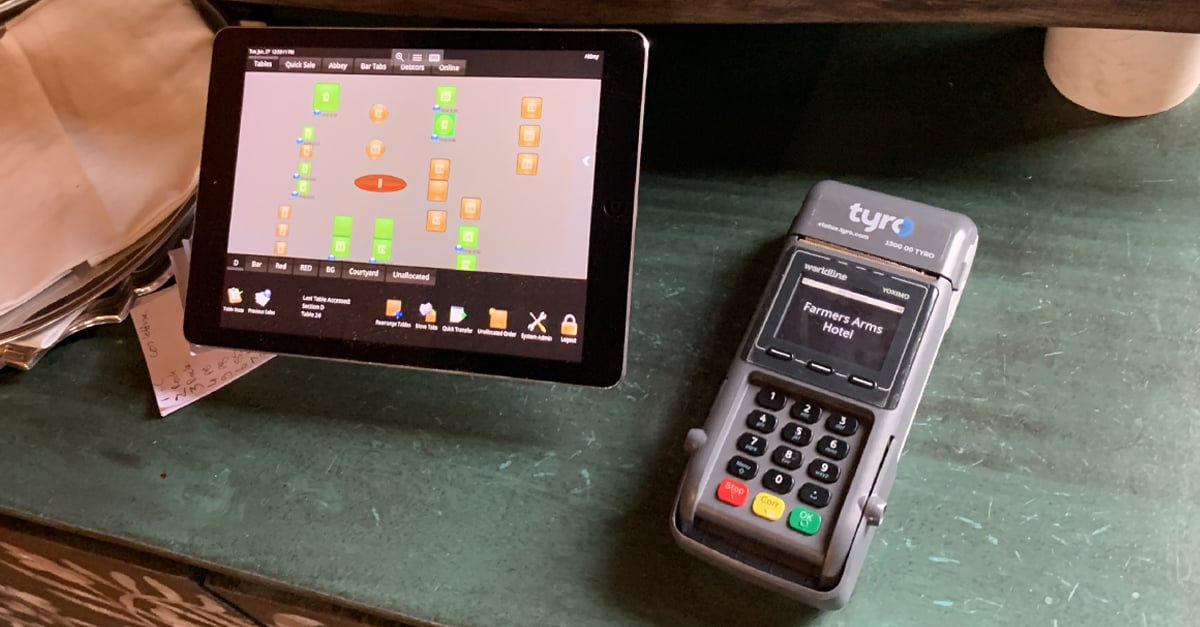 With OrderMate POS, the Farmer Arms have been able to:
Increase efficiency
Through their streamlined order processes and efficient communication between staff members, reducing operational bottlenecks, resulting in improved service and shorter wait times for customers.
Enhance the customer experience
The improved efficiency and accuracy in order management translated into a more enjoyable and satisfactory dining experience for patrons.
Community Focus Continuity
By adopting an efficient order management system, The Farmers Arms can maintain their focus on community work and support various charitable causes without compromising on operational excellence.
---
With many of his usual time-consuming tasks now automated through OrderMate, Ash and others are empowered to reinvest their time in focusing on the growth of The Farmers Arms.
Ash explains "I would recommend OrderMate because its user-friendly, and easy programming capabilities make it an ideal solution for venues, essentially it does what its suppose to."
OrderMate features help The Farms Arms streamline their operations. By understanding the venue's unique requirements and integrating seamlessly with their processes, OrderMate enabled the pub to continue its tradition of serving the community while delivering an exceptional dining experience to its valued customers. Contact us today to hear about how OrderMate could fit in your venue.
Subscribe to latest news and updates!