We have a lot in store for you next year, with new integrations, partnerships, and a completely new cloud portal for dashboards, insights and reporting. We will be offering multiple options to integrate with your chosen online ordering apps such as UberEats, Doordash, Menulog and many more. While we continue to refine and enhance your contactless @table ordering capabilities, through our partnership with HungryHungry to deliver a streamlined in-venue ordering experience.
OrderMate Cloud Portal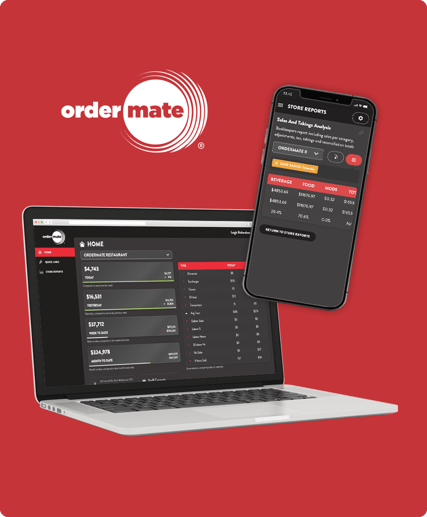 The new cloud based portal for OrderMate will allow users to access all of their dashboards and reports from any device; phone, tablet, or computer. OrderMate users will be given one, easy to remember URL, to access the portal anytime, anywhere for:
Cloud Reporting
Dashboards
Multi site connectivity
Over time, we will aim to sunset the ControlCentre app and OfficeMate via remote desktop connections, in favour of this new, fully responsive platform.
Once launched, we will be introducing new functionality all the time, such as menu management, additional insights and dashboards, an exciting new embedded app marketplace, and much much more.
---
Doshii: App integrations for every kind of appetite
Doshii's technology brings hospitality apps together and gets them talking to your OrderMate POS. That means less double-handling, admin and confusion and more time to do what you do best. For your customers, it means a more satisfying and seamless experience.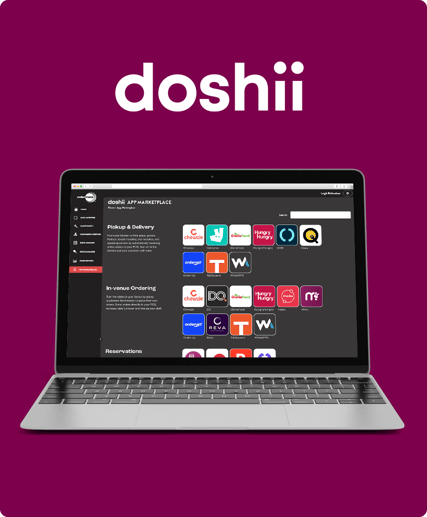 The Doshii App Marketplace serves up seamless integration for a full buffet of apps for OrderMate venues including:
Pickup & Delivery
In-venue Ordering
Reservations
Rostering
Payment Methods
Gifting
Venue Management
Delivery Fulfilment
E-commerce
And that's just an appetiser. Find out more about everything Doshii has to offer at www.doshii.com.
---
These are just a couple of the big developments coming for OrderMate in 2022, as we continue to offer the most advanced POS system for hospitality venues on the market. We are committed to helping hospitality operators run better businesses, get in touch with our consultants.
Subscribe to latest news and updates!