Our development team have been working hard behind the scenes and we're excited to announce the new OrderMate portal! Bringing you exciting new reporting functionality with the real advantage of constant access to real-time data, enabling you to make better informed business decisions.
The OrderMate portal is a new and improved ControlCentre, where you can access reports from anywhere, on any device, with all your critical information available on the dashboard. It has been developed to help hospitality operators improve management by leveraging advanced reporting functionality based off real-time data. New functionality to filter, sort, group and search your data makes it easier than ever to read and interpret. Let's look at everything the new OrderMate portal offers.
---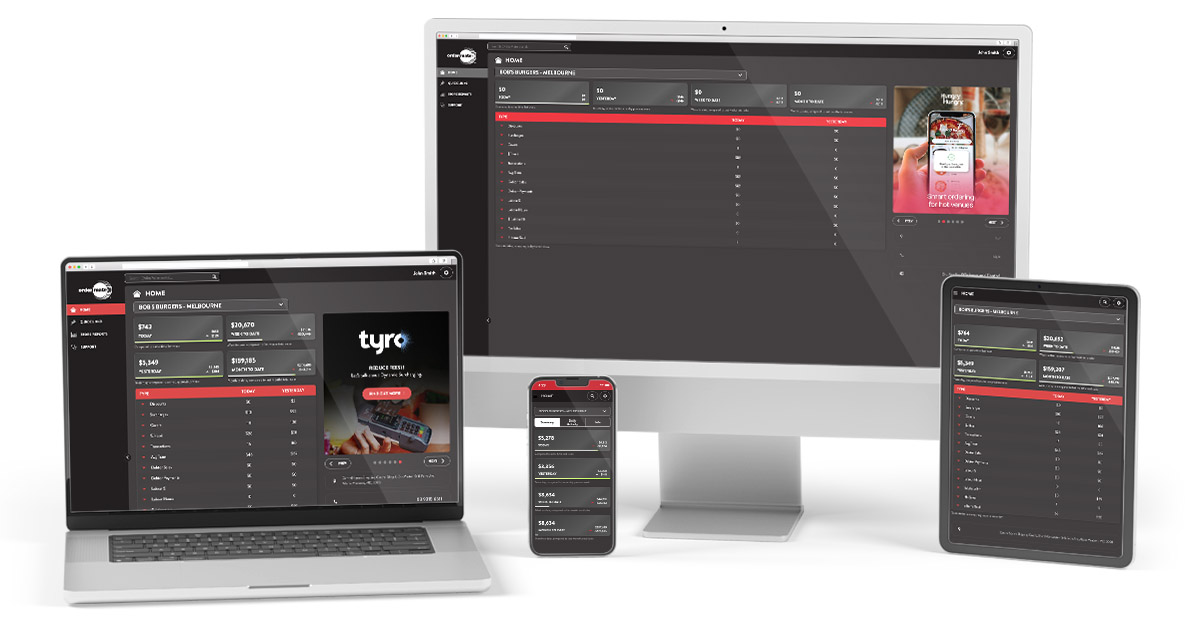 Modern adaptive design
The OrderMate portal has a sleek modern design and is extremely user-friendly! Intuitive user-experience design allows usage with no training required, your staff can simply jump on and find the exact data they need. The adaptive design is device agnostic and has been optimised for all screen sizes, so you can focus on the data. All the critical data for your venue is available with just a glance at the dashboard.
Access live data anytime, anywhere
Your venues data can be accessed 24/7 whenever and wherever you are, all you need is an internet connection and a web browser. The OrderMate portal has been built to work on desktops, mobiles and tablets. You can even download it on your phone as a web app for fast and easy access. Giving you the power of insights at your fingertips and helping you stay in control.
---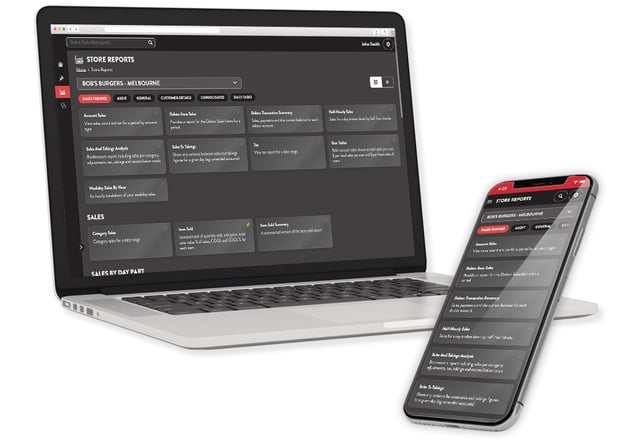 Advanced reporting functionality
There are over 75 reports available! We understand that the reports generated are crucial to decisions you make regarding daily operations, menus and business growth, amongst many others, that's why we are making access to this information easier than ever before.
The reports are easy to interpret with controls to help you extract the information you require. Use filters, sorting, grouping and search to refine your data by time, name, section, shift, location, sold by, customer category, account type, terminal, category, item size, price level and more! All reports are also available to be downloaded as an easy-to-read PDF.
Quick Links allow you to pin your favourites for quick access later. Saving you the time of going through all the reports available, as there's a lot!
---
Multi-site reports
Monitor multiple venues with ease by filtering by location to bring up different venue data. You can also view multiple venues' data all together on one page, making comparing figures between venues easier than ever.
---
User management
Create as many user accounts as you need for your staff to gain access to the data they need. Manage staff permissions, limiting or turning off access when needed. Venue permissions can easily be turned on and off, providing staff access to certain venues only.
---
Support
As always, help is on standby 24/7 for any emergency assistance with your OrderMate POS system. The OrderMate portal provides easy access to all our support options, such as request forms, help guides, phone and SMS support numbers for whenever you need assistance.
---
So, how can you get started with the OrderMate portal? It's super easy for existing OrderMate customers, you can login using your ControlCentre credentials. No sign-up process required, simply login at portal.ordermate.com.au. Any questions, please get in touch with our team.
Not an OrderMate customer? You're missing out. Talk to one of our hospitality consultants about OrderMate POS today.
Subscribe to latest news and updates!