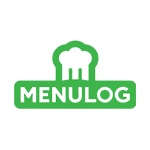 About Menulog / EatNow
Whether it is delivery or takeaway, Menulog provides a wide range of special offers that you can provide to your customers. They also allow customers to view your menu online, and view a map of where you are located. The Menulog Group comprises of Australia's 2 largest online ordering systems, MenuLog and Eat-Now. Customers order online using the MenuLog or EatNow websites or mobile apps.
---
How we work together
We have a fully automated integration with EatNow and MenuLog. The order is pushed in full to the POS as well as making use of the full printer location functionality. The menu can also be requested by the online ordering system as required to ensure it is consistent with the current menu used in the POS.