We are proud supporters of StreetSmart Australia and the CafeSmart initiative, and would like you to join the campaign this August 4.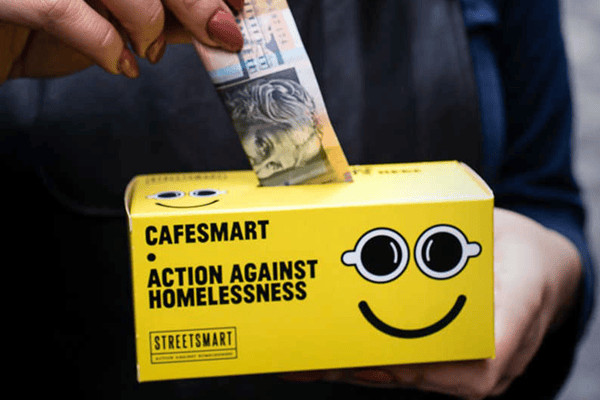 CafeSmart is a one day fundraising event that unites coffee lovers all over Australia to help people who are homeless in their local area.
100% of donations raised by your cafe will support community organisations in your area.
We are asking you to Help Your Hood and donate $1 per coffee sold this August 4th.
What You Need to Do:
Brief your staff about the event
Display CafeSmart posters and table-talkers provided by StreetSmart
Encourage customers to chip in
Here is one example of the amazing work and impact an initiative like CafeSmart has on the wider community.
Youth Futures
42% of people experiencing homelessness are under 25, and are often escaping family violence and experience long term homelessness.
Youth Futures WA provides safe crisis accommodation and support to young people experiencing homelessness in the Perth Metropolitan area. CaféSmart grants have supported Youth Futures programs for many years, helping to fill the gaps of shrinking government funds. Here is what they had to say in previous years:
"With the support from StreetSmart, we are able to provide young people with care packs which include a
toothbrush, toothpaste, shampoo , shower gel, a brush, deodorant, underpants and socks. You would be amazed
with the transformation and confidence which can occur immediately once a young person has had access to a
good meal, a warm shower and a safe place to sleep for the night."
Subscribe to latest news and updates!